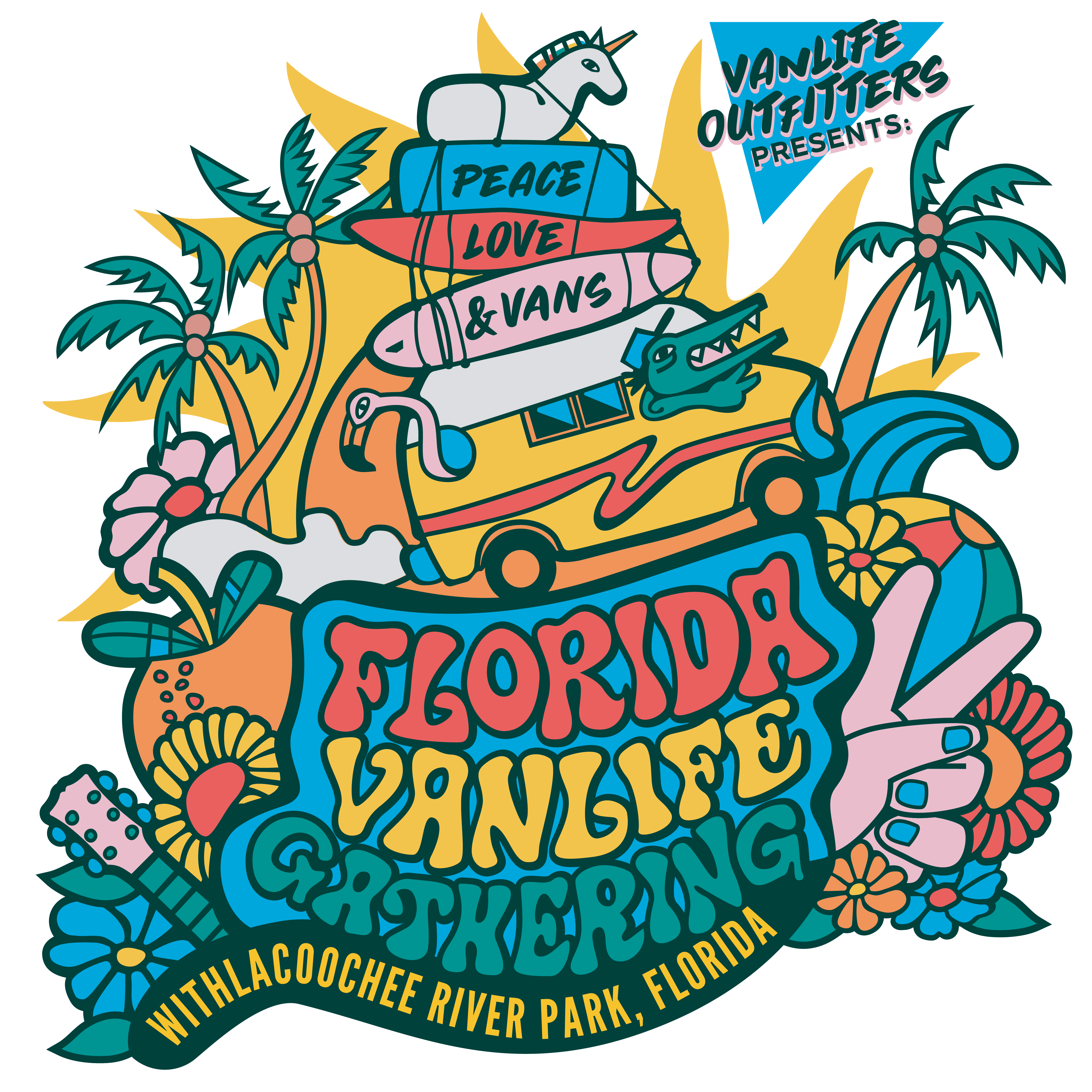 Florida Vanlife Gathering
833
833 people viewed this event.
$20
The Florida Vanlife Gathering Presented by Vanlife Outfitters, is an all ages weekend of fun, sun and camper vans in central Florida's Withlacoochee River Park. At the Florida Vanlife Gathering, you can escape the winter temperatures, talk to van builders, meet and socialize with some of your favorite vanlifers, check out amazing van builds, attend educational workshops, listen to live music, check out new product demos and enter giveaways. There are also tons of outdoor activities available throughout the park.
WEATHER
With average February temperatures in the mid-70s, this event will draw in nomads seeking a warm, sunny winter retreat. February is also one of Florida's lowest months of rainfall. We expect sunny, warm and beautiful weather all weekend long!
ACTIVITIES
Whether you are looking to relax in a hammock and enjoy the sounds of nature for some peace and tranquility… Or you want to go fishing, camping, biking, kayaking or just have a picnic, Withlacoochee River Park has something for everyone!
PEOPLE
Everyone of all ages, races, ethnicities, genders, sexual orientations and religions are welcome. You don't even need a van to come, the only requirement is good vibes! Socialize with fellow vanlifers, meet vendors and get advice from vanlife experts.
TICKETS
Ticket prices vary. We have weekend tickets, day passes, big rig tickets, early bird pricing, etc. Please visit https://www.floridavanlife.com/ for more ticket information.