Description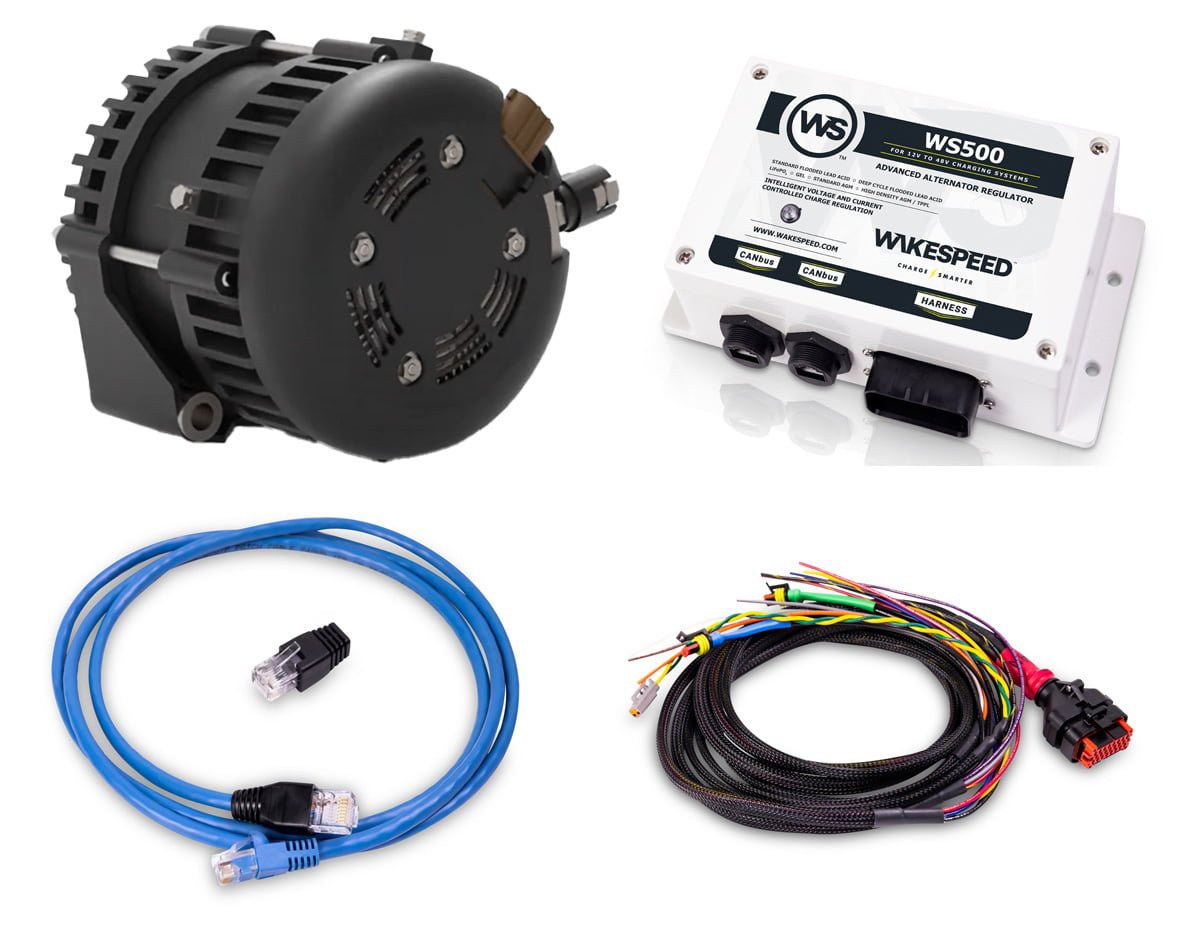 48-Volt Nations Secondary Alternator with Wakespeed WS500 Regulator
The Nations 48-volt kit includes the 100 amp alternator, mounting brackets/accessories, and the Wakespeed WS500 regulator that will ship pre-configured for your system. We also include the Wakespeed "Van Harness" that you'll need for a complete system.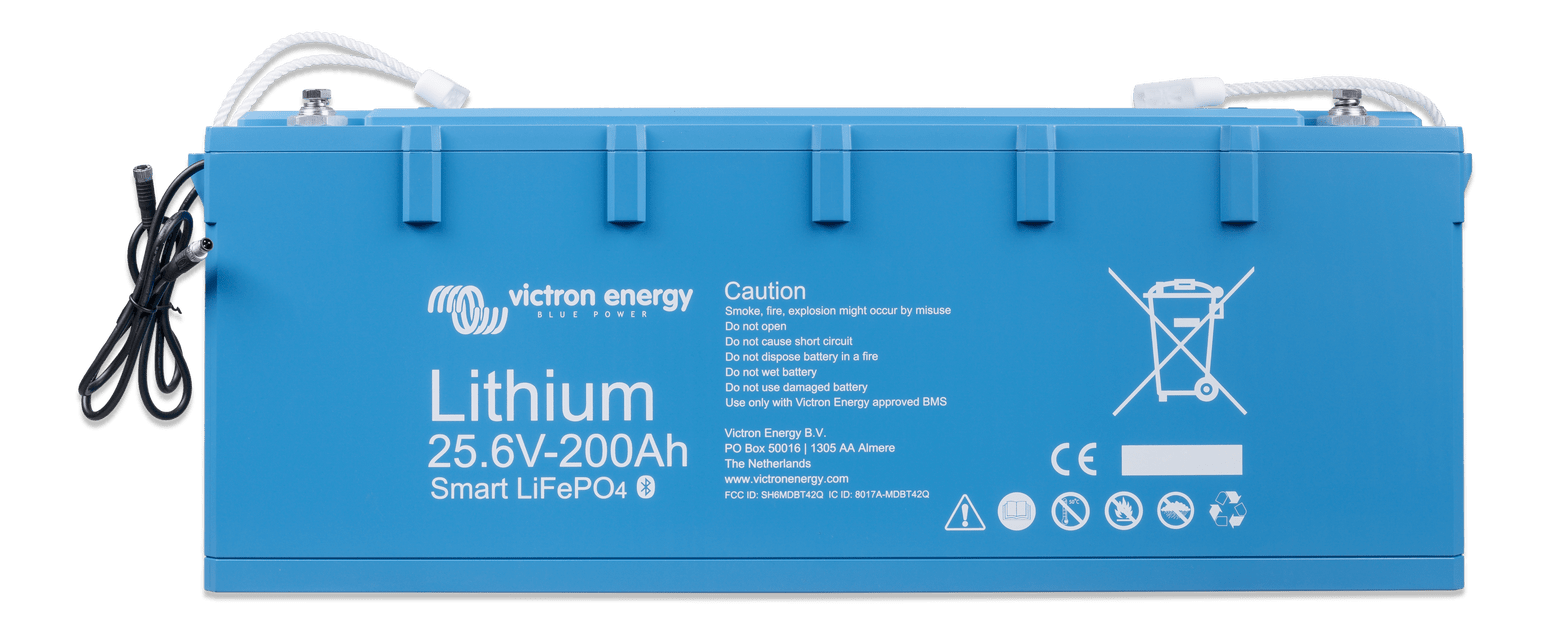 2x -OR-4x, 24-Volt, Victron Energy Smart Lithium Batteries
State-of-the-art lithium batteries featuring high-capacity, small form factor, and CAN bus communication with the Wakespeed regulator for fast, reliable, and safe recharging. This bundle includes your choice of either 2x or 4x 200Ah, 24-volt batteries that will be wired in series to create a 200Ah/400Ah battery bank at 48-volts which is equivalent to an 800Ah/1,600Ah battery bank at 12-volts.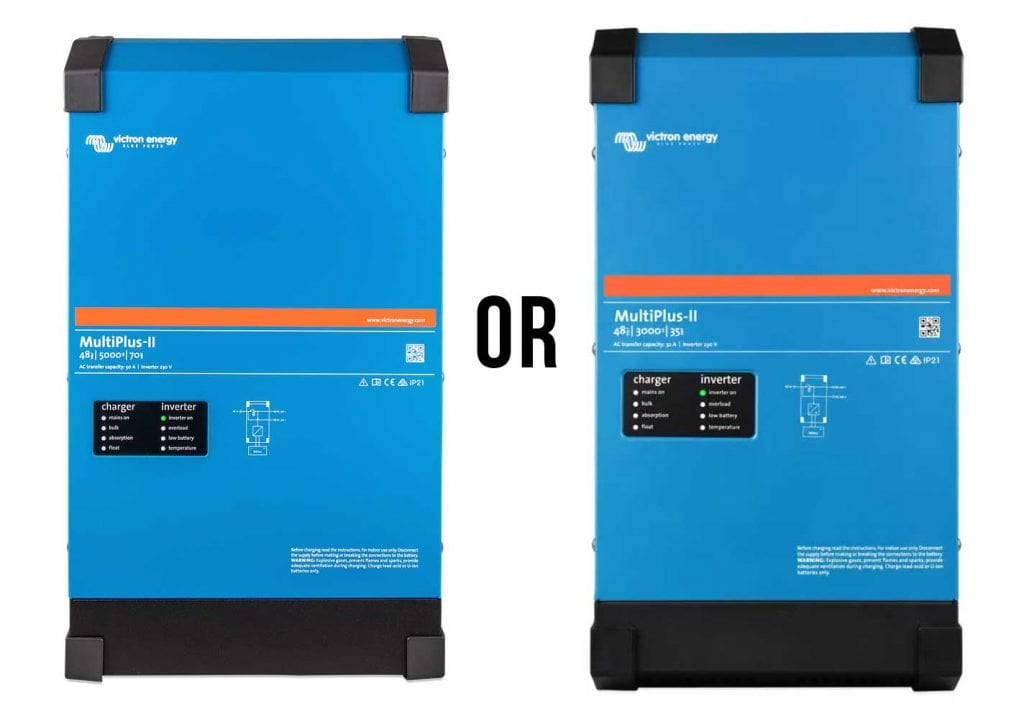 Victron Energy MultiPlus II Inverter Charger
Choose between the MultiPlus II 48/3000/35 or the larger MultiPlus II 48/5000/70. Our example wiring diagrams show the 48/3000/35. If you choose the 48/5000/70 you should use 2/0 AWG wire between the Lynx Distributor and the MultiPlus DC supply for up to 5 meters of cable length. See manual for details.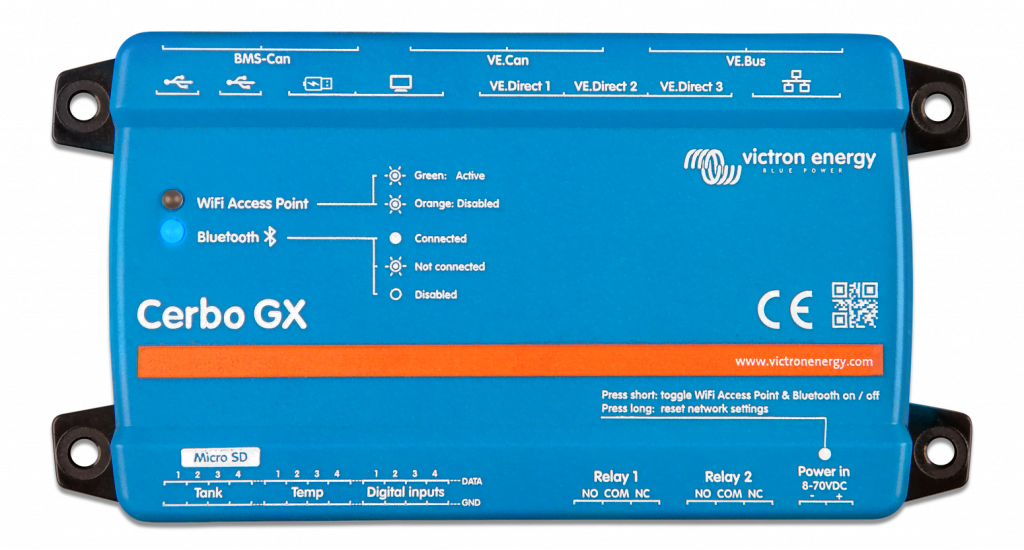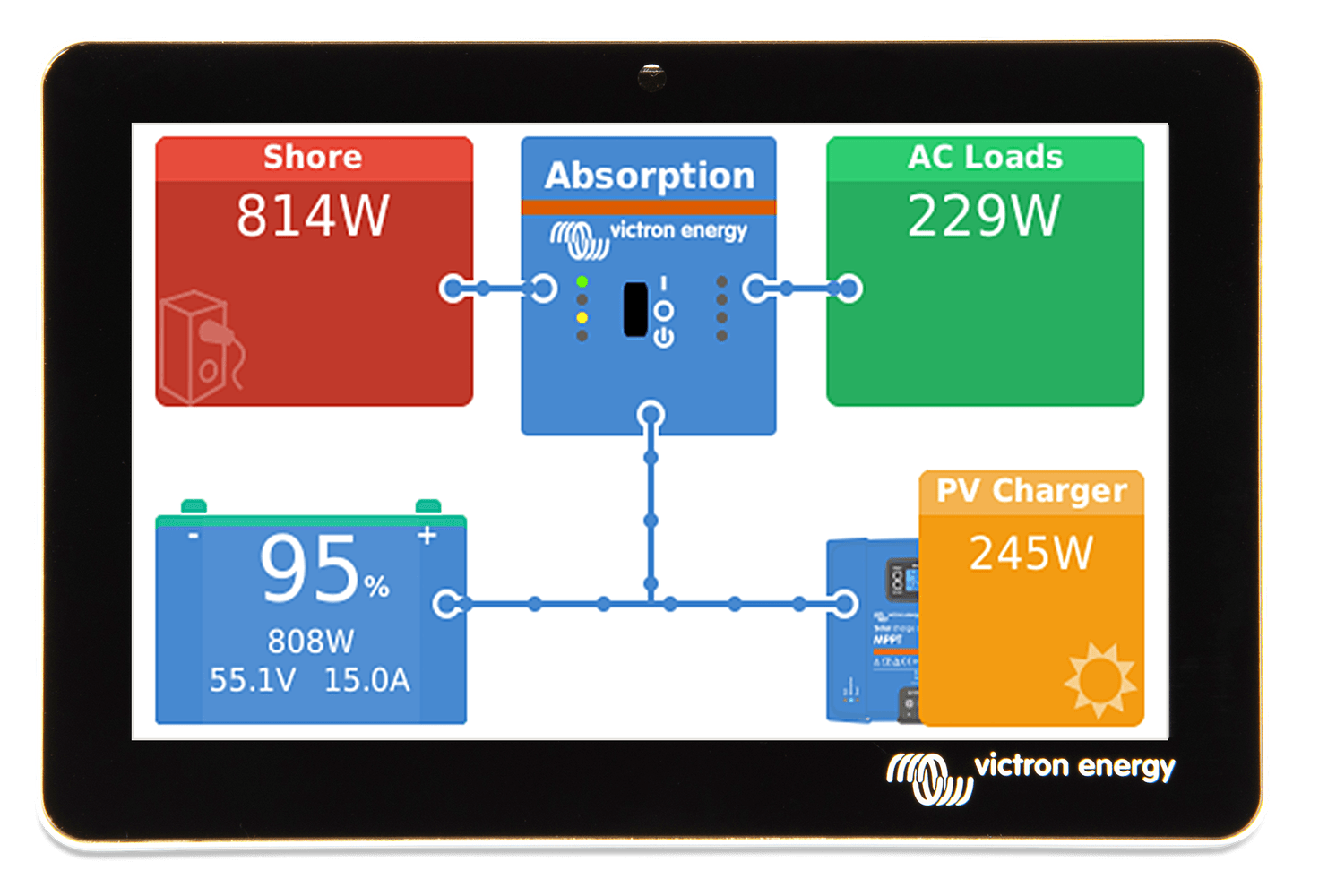 Victron Energy GX Touch 50 or Touch 70
Your choice of the 5″ (Touch 50) or 7″ (Touch 70) screen that pairs with the Cerbo GX to allow you to monitor and control your system.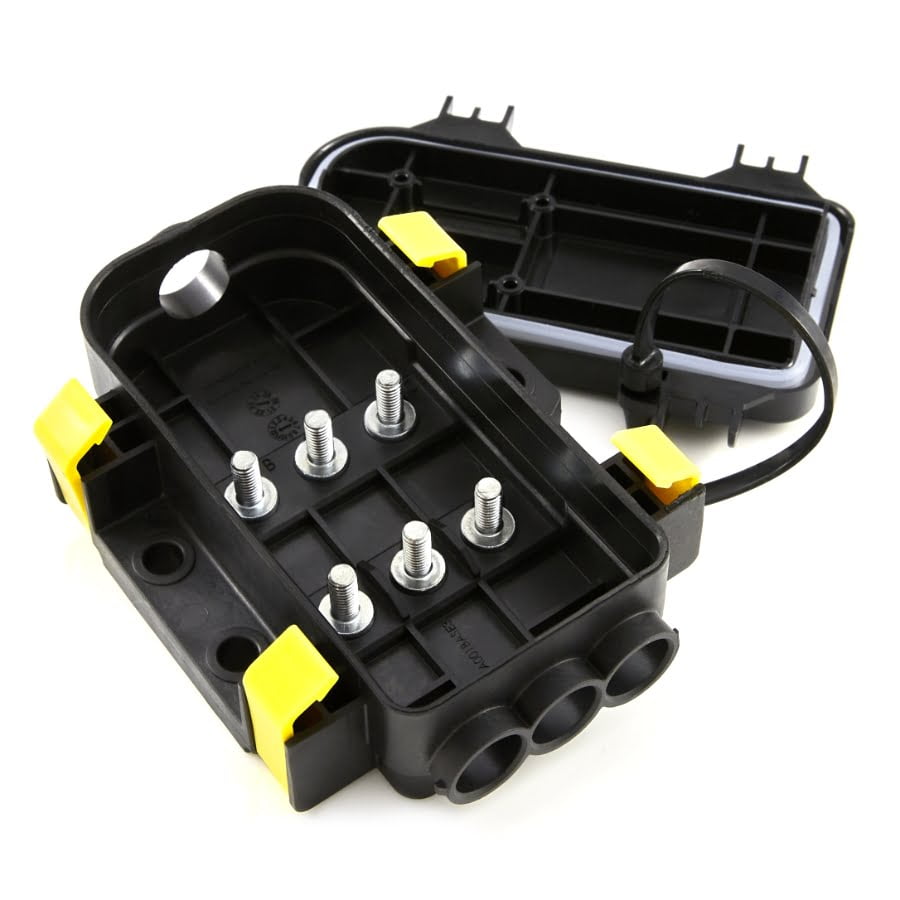 Littelfuse MIDI Fuse Holder (3 Position)
This is a handy, compact way to add a secondary positive bus bar for smaller loads/chargers in the system that is downstream from the main bus bars (Lynx Distributor) as we show in our example wiring diagram.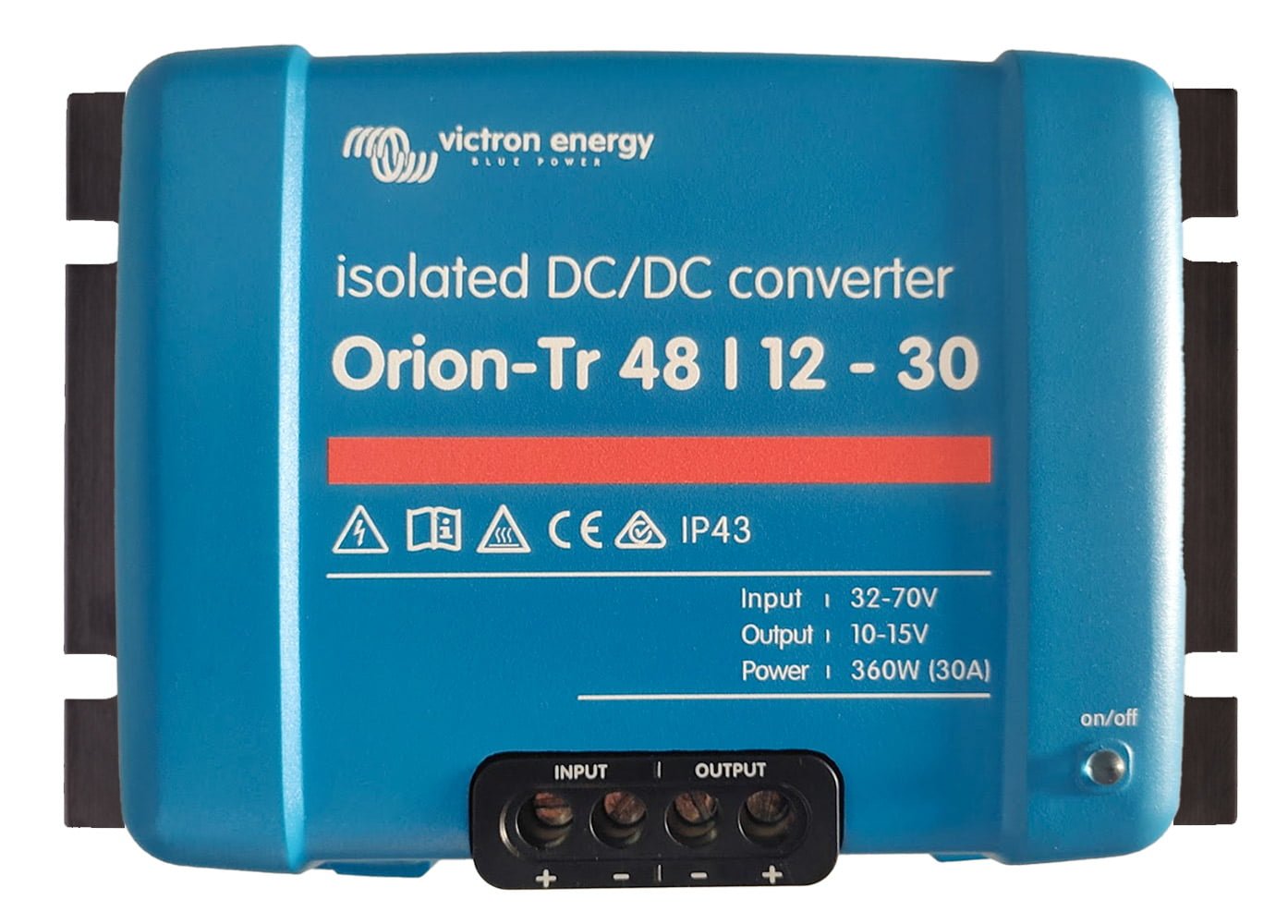 2x Victron Energy 48/12/30 DC-DC Converters
These are used to convert the 48-volt power from your battery bank into 12-volts for "standard" loads like Maxxfans, water pumps, refrigerators, lights, etc. Each Orion can support 30 amps for a total of 60 amps for your 12-volt loads.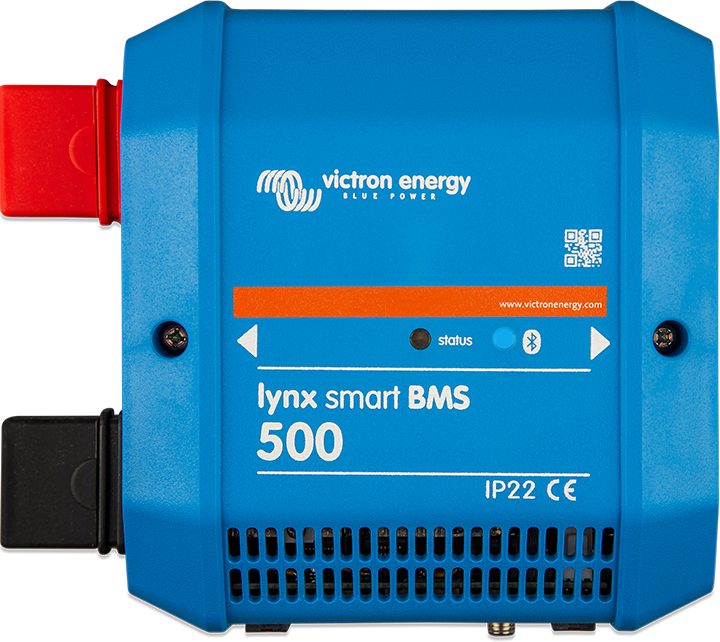 Victron Energy Lynx Smart BMS
The Lynx Smart BMS is a combination of the BMS (battery management system) for your batteries, a battery monitoring shunt, and an integrated 500 amp "contactor" (main disconnect switch) that can be triggered by the batteries when needed or manually to disconnect the system from your batteries.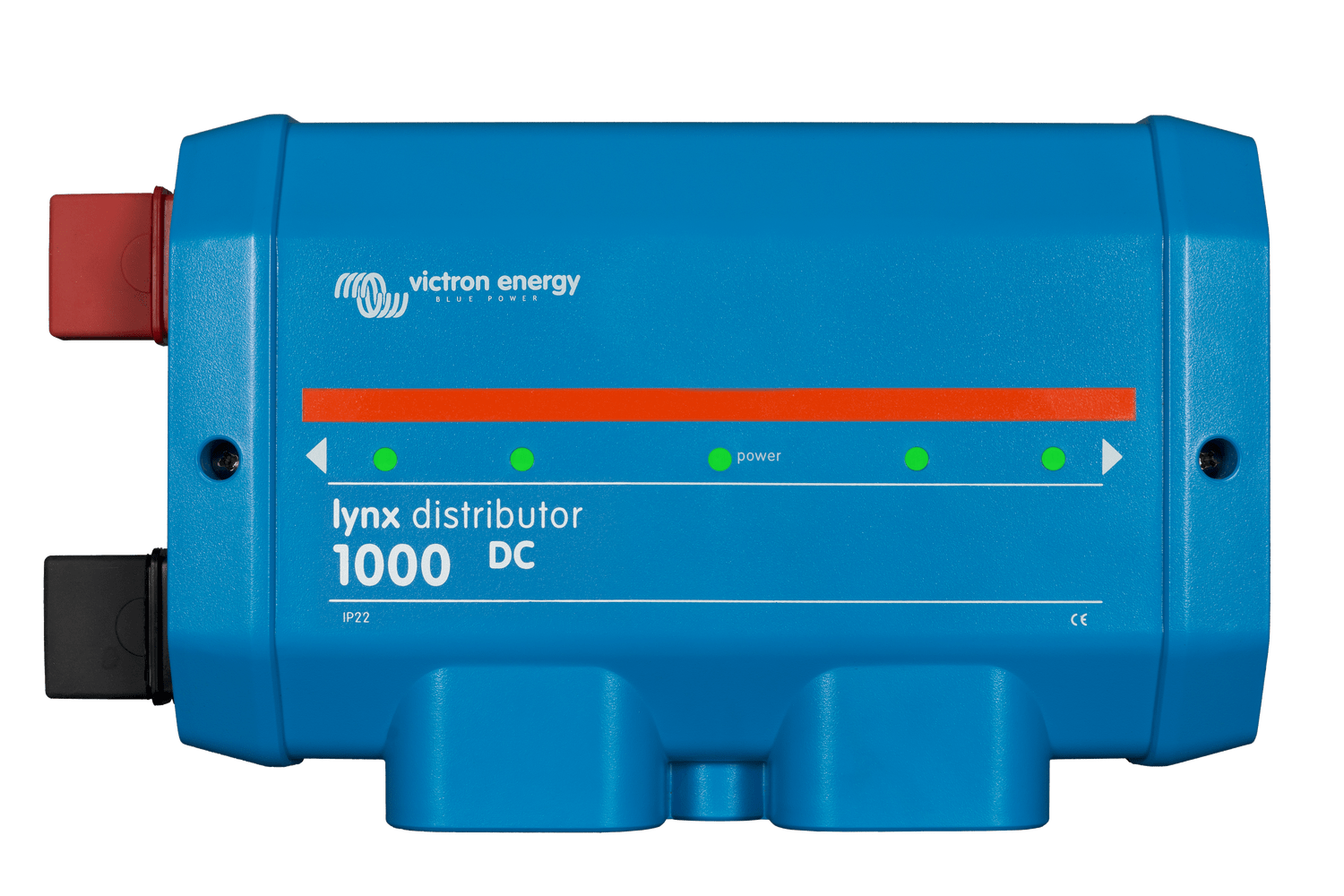 Victron Energy Lynx Distributor
The Lynx Distributor is a modular DC bus bar, with locations for four DC fuses. It will monitor the status of each fuse, and indicate its condition with a LED on the front. Part of the modular Lynx distribution system.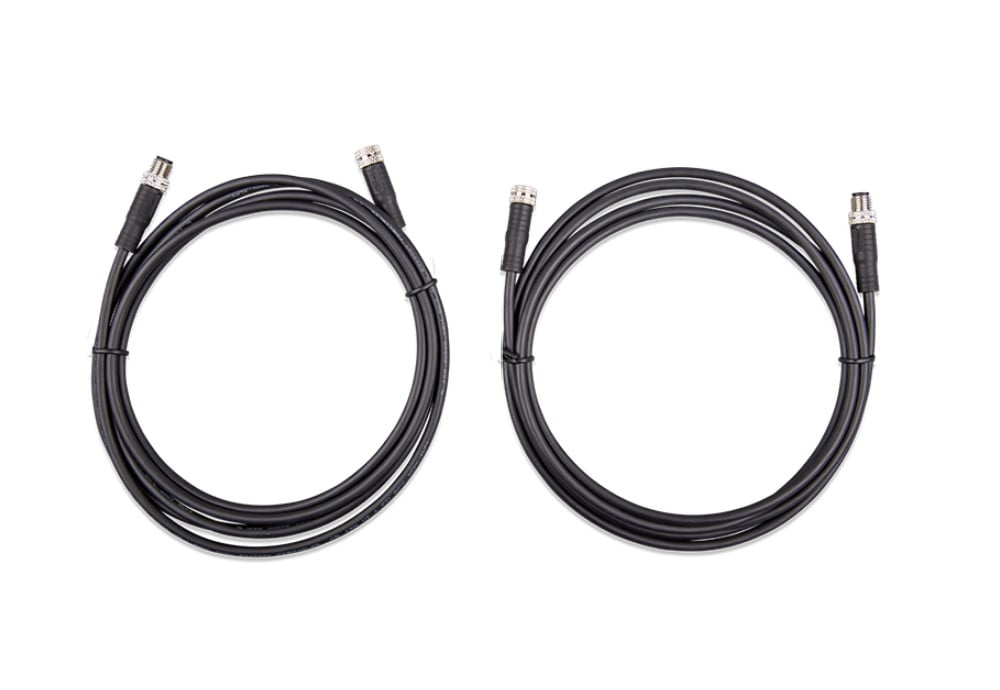 Cables/Connectors
The bundle includes the following cables:

Fuses
The bundle includes the following fuses that correspond to what is shown in the example wiring diagram (be sure to zoom in on the PDF!)
2x battery option:
4x battery option:
2x 125A (58V) mega fuses (one for the Nations alternator charging output, another for the MultiPlus inverter/charger
1x 60A (70V) mega fuse for a solar charge controller charging output)
1x 80 (70V) mega fuse to feed the secondary bus bar
2x 30A (48V) MIDI fuses (one for each Orion DC-DC converters).
3x

5 amp, quick blow glass tube fuse

Note, you may wish to purchase (separately) additional fuse(s) for other 48-volt DC loads such as an air conditioner. For example, Nomadic Cooling 48-volt X3 air conditioner calls for a 50 amp fuse.