On my first build, I used a standard hitch-mounted "cargo carrier". It turned out to be super versatile and a great addition. Most of the time it carried our bikes but also worked for things like paddle boards and other gear. When the bikes (or whatever) were off it was a nice "platform" off the rear of the van for using the outdoor shower to rinse off sand after a beach day or generally get off the ground. I also mounted a Valterra sewer hose storage tube onto the cargo carrier that I use to empty the grey water tank. The only issue was that you couldn't open the rear doors, and all the storage under the bed, unless the bikes/cargo was taken off.
So, for my latest build, I wanted to keep the cargo carrier but have a option to swing it out of the way in order to access the rear doors WITHOUT having to take the bikes/cargo off.
What I ended up with is another basic/standard hitch-mounted cargo carrier and a Yakima Backswing that brings the magic. The Backswing couples with the van's hitch receiver and has its own receiver that the cargo carrier goes into.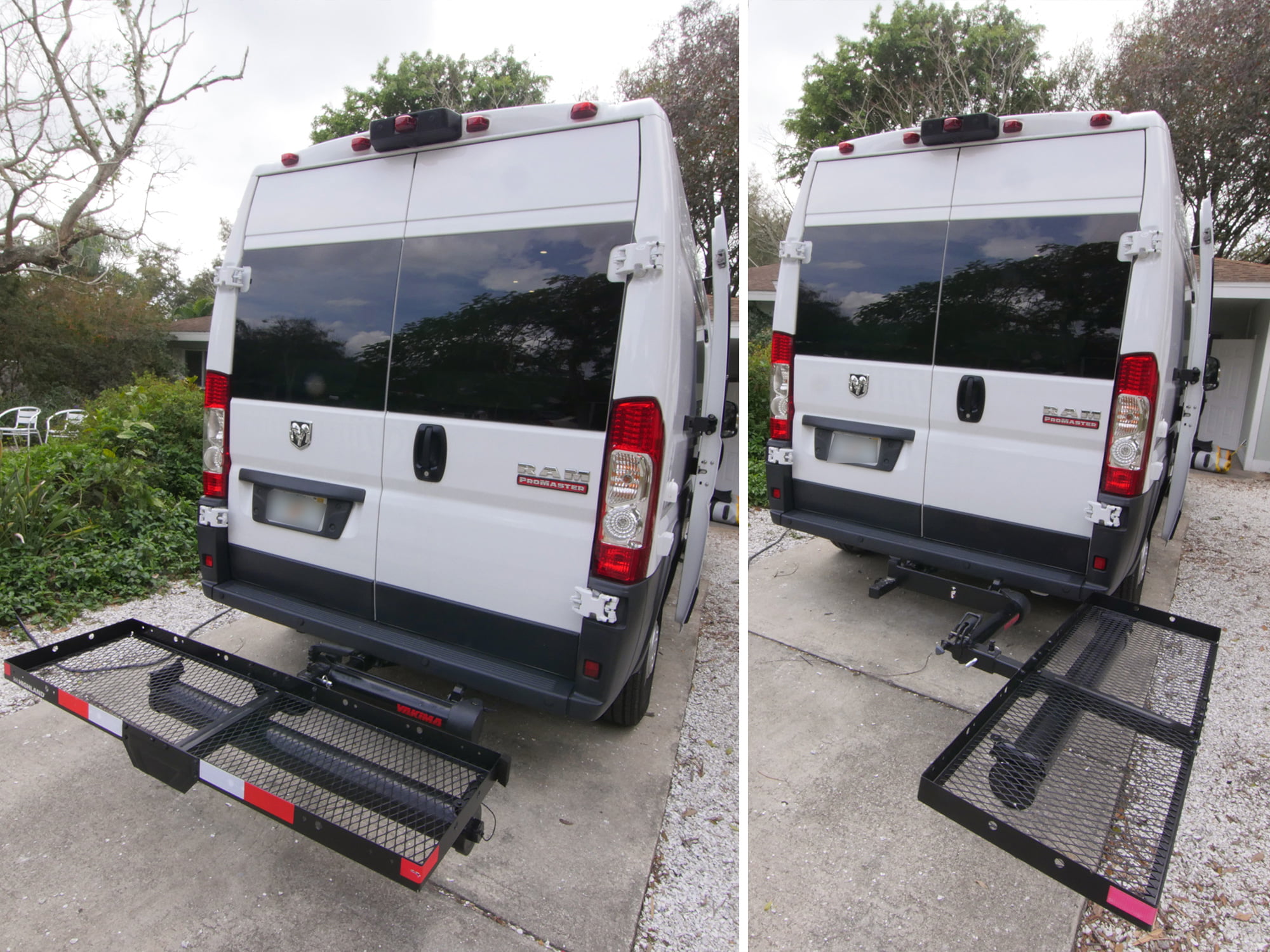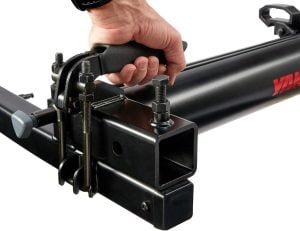 This combo works great but it's quite a tight fit. You can open the rear doors and "clear" the Backswing adapter and the cargo carrier but there is a "latch" on the Backswing that you use to "lock" it into the "swung in" position that has to be unbuckled – that adds just enough space for the doors to open.
One down side is that the Backswing adapter does some additional length to the hitch assembly which affects the overall length of the van but, for me, the convenience it adds is worth it!