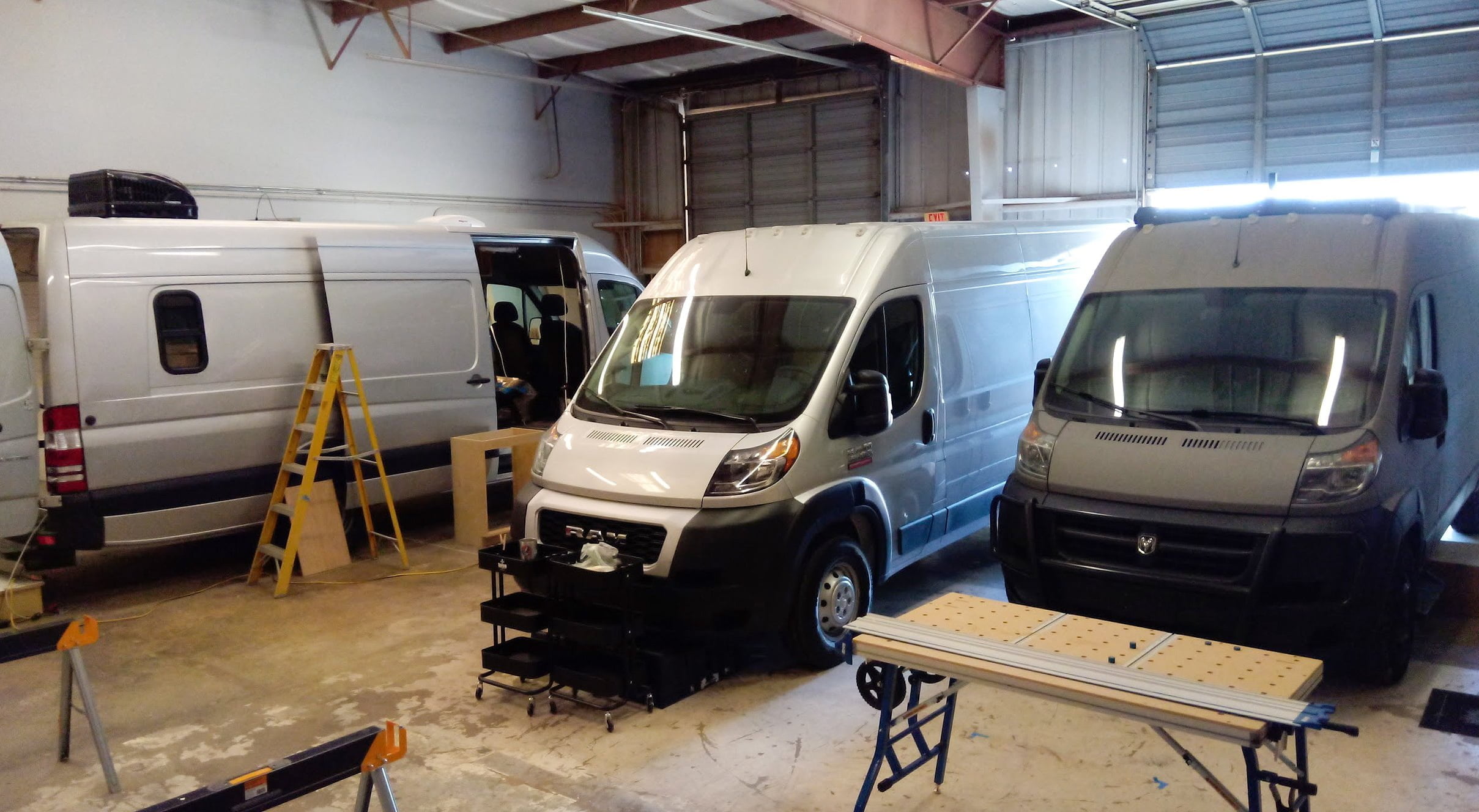 We've Done the Work So You Don't Have To!
So you've made the decision to take the plunge into vanlife and build your own van. First, you're in the right place! Even though the build process is generally fun and exciting, the amount of decisions you have to make along the way can be pretty daunting and feel endless.
There are so many options on everything from what type of van to buy, how to design your floorplan, what products to buy and how to go about the build itself. It seems everyone on social media and YouTube has an opinion on everything from insulation…to what type of toilet you should use…to where you should locate your heater. With so many decisions to be made it can often feel paralyzing. We are on a mission to change all that.
We've worked hard to make choosing products for your build easier by very carefully curating our store with our favorite, road-tested products so you can be confident in anything you buy from us!
Vanlife Outfitters was created to support both DIY and professional van builders. We create videos, blog posts and other content designed to empower you and give you the confidence to tackle your build successfully. We also have a store where we have carefully curated each and every product.
When you see a product in our store you should know that we have painstakingly researched, installed, tested and ultimately decided that it is good enough for us to offer to our customers. You won't see a lot of product choices in each category because we only sell the best of the best products that make the most sense for the majority of van builds.
Unlike other sites and online stores, Vanlife Outfitters is owned and operated by vanlifers with decades of combined experience of building and living in camper vans. Cumulatively, we have built over 14 camper vans and counting… We don't know of any other store or site on the internet with our level of experience.
We want you to spend less time building and more time adventuring! Thanks for stopping by.