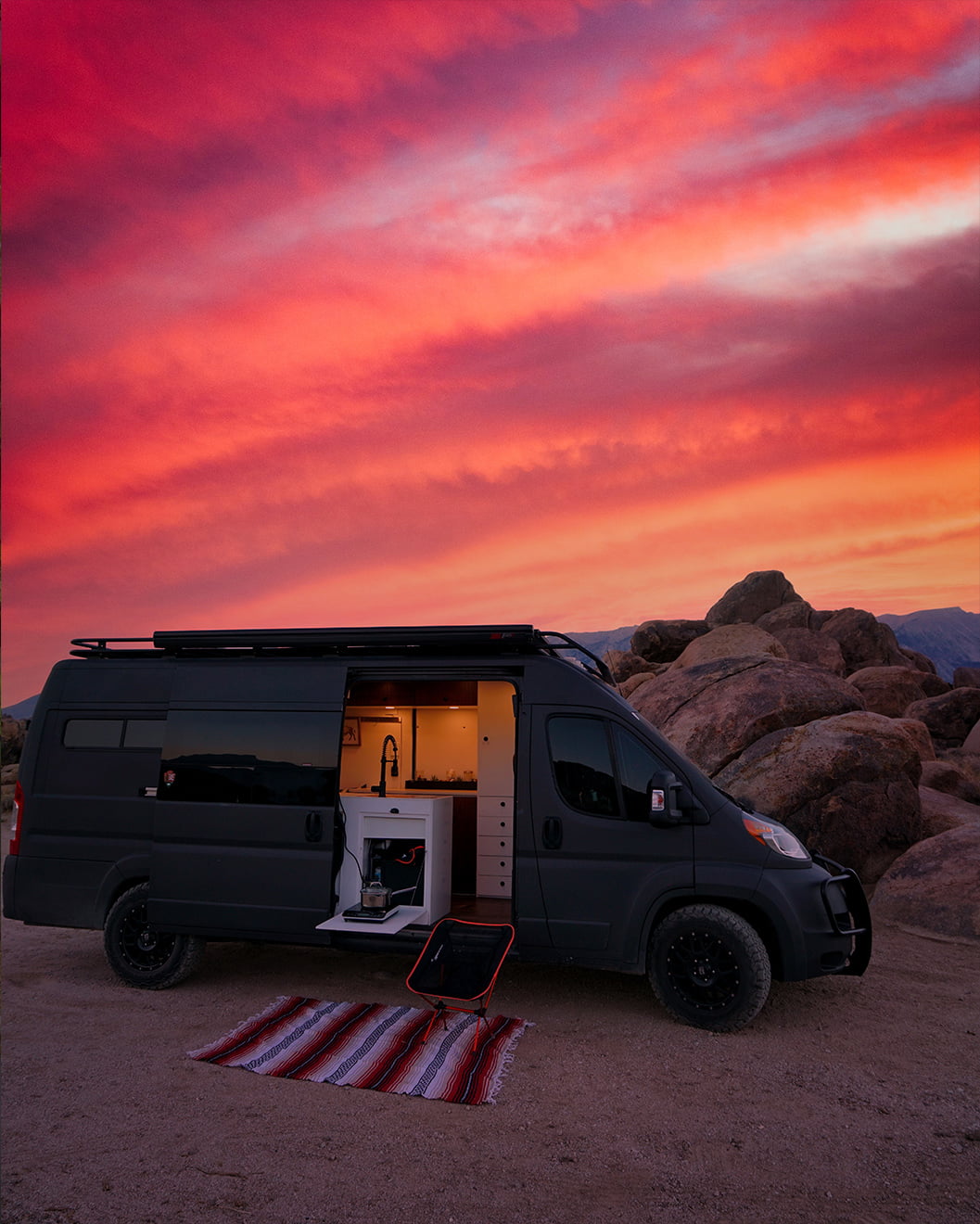 LOCAL PICKUP
The only thing we love more than vanlife is other vanlifers (our customers). While we'd like to meet and hang out with all of you, our facility is very busy every day. So, we ask that anyone who wants to stop by to contact us to schedule an appointment.
If you're in the Sarasota, Florida area and would like to pickup an order to get the product right away or potentially save on shipping, please complete the form below so that we can coordinate that with you including scheduling a time, letting you know any savings and ensuring the item you're wanting is in stock. Importantly, not everything we sell is fufilled from our warehouse – many items are drop shipped so it's important to get in touch so we can let you know what we have here. You can check out our standard hours on this page.
DISCOUNTS FOR LARGE/BUNDLE ORDERS
We strive to keep our prices as low as possible while offering amazing service to everyone we sell to. However, if you're going to place a particularly large order (over $8,000 in total cost) we can sometimes work out even better pricing for you.
Also, if you can pay with an electric bank transfer (ACH) we can offer you a 2% discount by basically passing on the savings on credit card processing.
If you're interested in getting a discounted quote or local pickup please go through the following steps:
Please create an account and log in.

Add what you would like to your shopping cart.

Once your cart has everything you want, please email us at

orders@vanlifeoutfitters.com

including the name on your account. Be sure to include your name, phone number and the shipping address for the order in your email.

We will find your cart and send you an invoice to pay via credit card or ACH.

Pay for your order using the ACH link provided.

We will process your order and provide you with tracking information once each item ships.

Unless noted otherwise, almost everything on our site is in stock. However, many items ship directly from the manufacturer or distributor.

Most items ship within 24-48 hours via UPS Ground. Freight items ship within 1-5 days and typically take 2-7 days depending on the carrier, weather and other circumstances. You can read more about shipping in our FAQs.