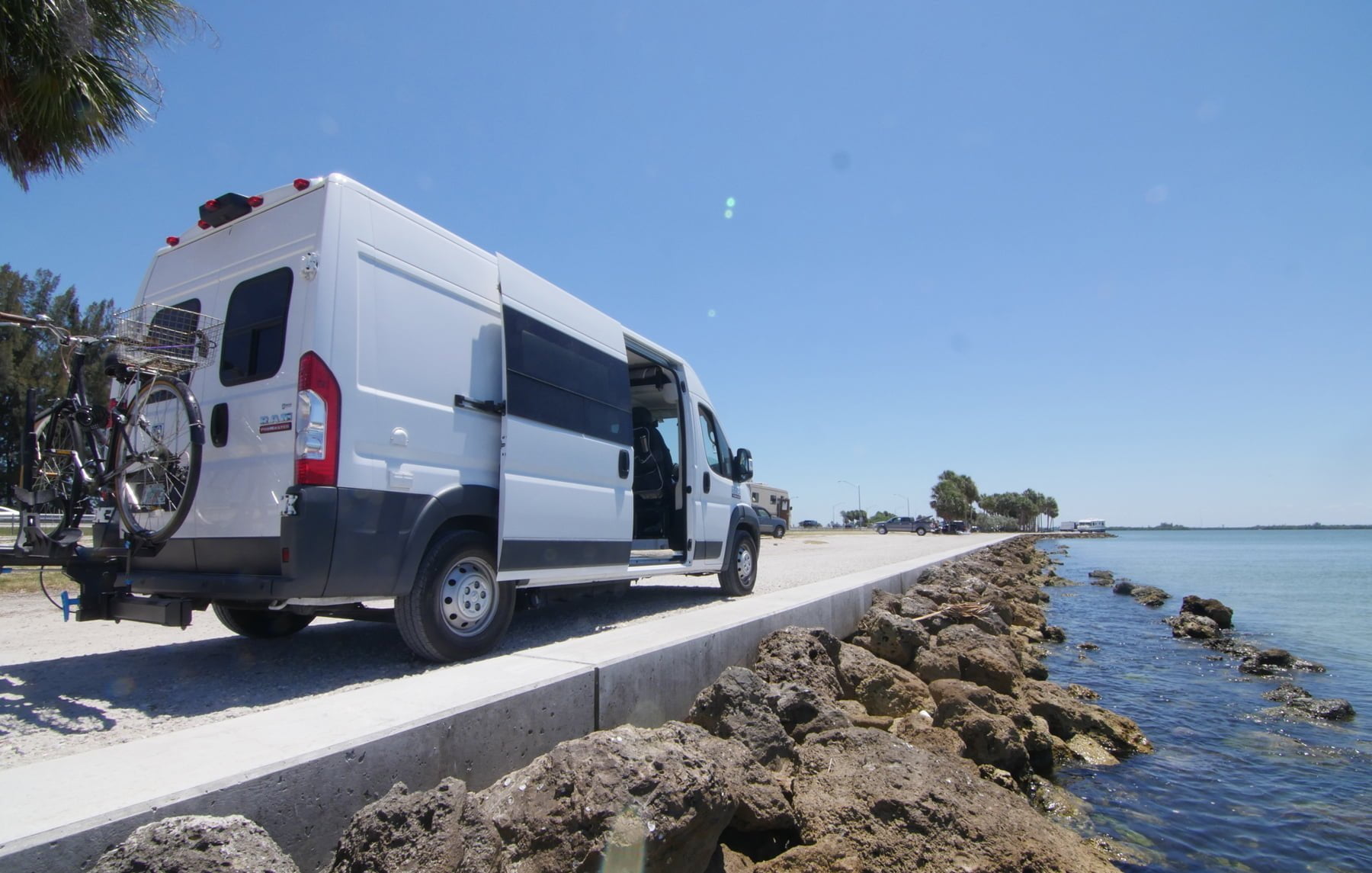 Customer Reviews
As DIY van builders ourselves, we're committed to supporting van builders with our store that sells everything from unique products that you'll only find here to our favorite appliances and other road tested camper van parts. But, don't take it from us only – check out what our customers have to say about their experience with Vanlife Outfitters.
By the way, if you're a customer, we'd love to hear about your experience!
Vanlife Outfitters is the best comprehensive van build-out site! As I build out my van I am constantly referring to the variety of instructional videos, guides, etc. All of the information is very thorough and thoughtfully laid out for ease of use and understandability. I am so grateful that Vanlife Outfitters exists…otherwise my van build out would be in a far worse place.
– Andrew
Vanlife Outfitters know how to take care of their customers! Reasonable prices, excellent customer service, great expertise. I highly recommend them!
– Paul
Sure! Everything shipped SO quickly and was packaged really well. I love the shrink wrapping on the Thinsulate makes its so easy to unpack and open so it can puff up. Prices beat everyone else's, email responses were quick and helpful – would not hesitate to purchase from Vanlife Outfitters again.
– Robin
HIGHLY RECOMMEND!! Prices were great, and got the product in time for my trip. Very happy. Will buy from Vanlife Outfitters again.
– E. Roccia
I am accustomed to remodeling houses and thought building out a little van would be even easier. Ha! A big decision was whether or not to purchase and install a Webasto gas heater. Price was a big consideration, but safety and ease of use won out AFTER speaking with Zach. (I kept his number). What an amazing service to me and my hired hands!!! Zach was responsive and actually understood all my cryptic descriptions, questions and frustrations. And that kind of service has not been typical at all. So grateful for outstanding customer service and technical assistance as well as photos with red marking and highlights. Simply the best!
– Peggy
While I trust that the Isotherm fridge we ordered will work well, I did want to emphasize that Vanlife Outfitters have done a stellar job in supply support. I ordered a fridge and immediately came a question of clarification. Done! Then, when the shipping firm wanted to deliver a day late and we had to postpone with the shipping firm to 4 days later, Vanlife Outfitters, seeing that the delivery date had been moved, called us of its own accord (!!) to ask if there were any problems. None, said we; and then delivery happened exactly as planned. Oh, and I forgot to mention that in the very beginning I needed dimensions, and Vanlife Outfitterssent me all kinds of information. What an outfit! Many stars. (Oh, my name is David Engle, and I am not a professional outfitter [although I have built houses and academic websites], and I have NO connection to Vanlife Outfitters beyond this transaction. They just did an over-the-top job.
– Dave
Highly recommend Vanlife Outfitters for parts. I purchased Isotherm fridge and Victron MPPT (non-stock). They provided prompt responses , good prices and fast shipping from time of order to delivery. Best part was partial refund on freight charge for fridge, not often you have a vendor come back and tell you they got cheaper deal on freight…
My experience with Vanlife Outfitters was amazing. I thought long and hard about investing in a Webasto heating system and once I decided to pull the trigger I went with Vanlife Outfitters. I was intrigued with the aspect that they are van people too and could offer the help and support I might need being a DIYer. I also wanted to make sure I received the North American model of the Webasto heater I ordered and loved the fact that they partnered with VMACs, a highly reputable and knowledgeable company in their own right. So glad I did, too. When I received my order everything was organized clearly and concisely, helping to boost the confidence I would need to tackle the install. Now I'm up and running with glorious heat and I've got Vanlife Outfitters to thank for it. Five stars all around, give these guys a shot you'll be happy you did.