Free Camper Van Electrical Diagrams
Check out our totally free example wiring diagrams for van (or other mobile) builds. Each example system includes a detailed PDF wiring diagram and comprehensive materials list.
We also sell many of the components you would need to put these systems together in bundles with deep discounts.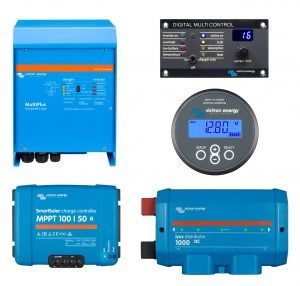 Traditional Camper Van Electrical System with Solar and DC-DC Charging and Victron 12/3000/120 MultiPlus Inverter/Charger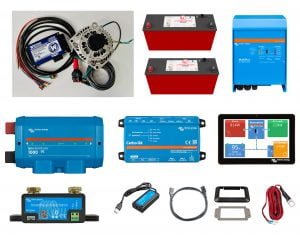 Massive System with Secondary Alternator Charging and State-of-the-Art Batteries