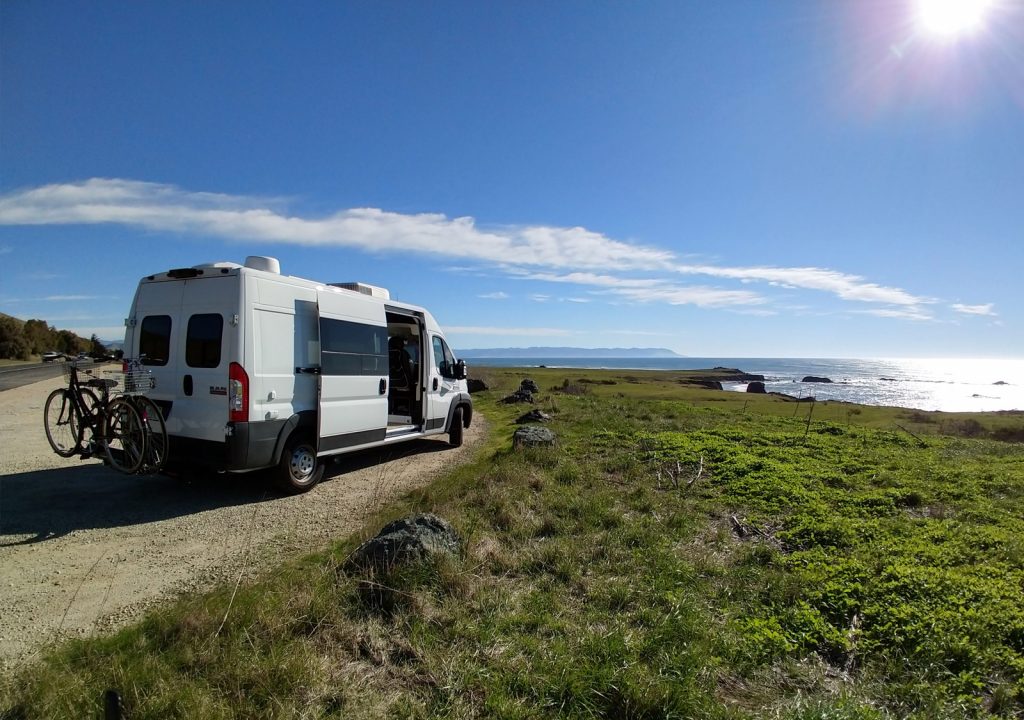 Vanlife Products and DIY Guidance
By Vanlifers For Vanlifers
Vanlife Oufitters started as a blog that detailed Zach's journey building DIY camper vans with RAM Promaster vans. Now we have a store full of carefully curated products for other DIY builders. From unique products that you'll only find here to our favorite appliances and other road tested camper van parts. We only sell products that we'd use on our own vans. We also offer consulting and project support services.
Giving Back
As members of the vanlife community ourselves we are passionate about the lifestyle and the freedom and adventure it offers. We are committed to helping the community and maintaining the sustainability of vanlife. A portion of all our net profits is donated to support vanlife groups and advocacy. Learn more about our involvement and support.
Keep In Touch
As always, we're here to help the DIY van build community. Please reach out with any questions, ideas or comments. We'd love to hear from you. Please consider signing up for our monthly email newsletter at the bottom of each page. It's full of great stuff including DIY build tips, featured campsites, giveaways, relevant news and more.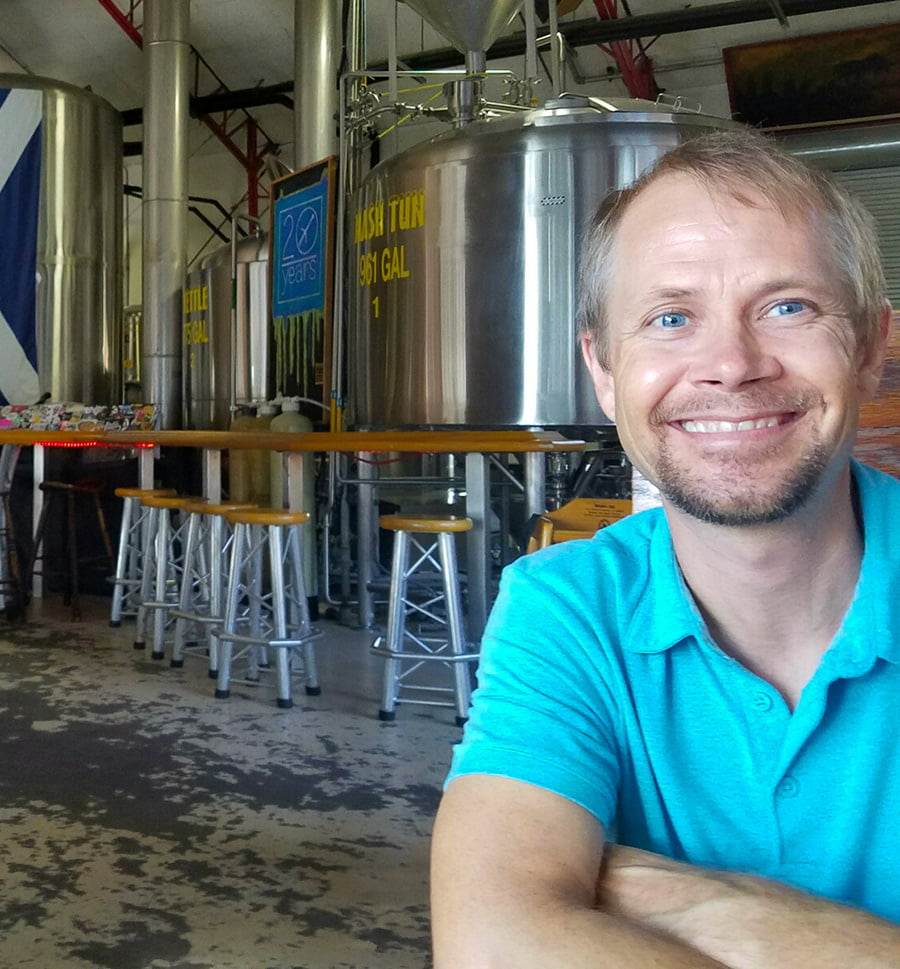 Meet Zach, Co-Founder
Zach has been a camper van enthusiast with a healthy dose of wanderlust ever since he started making "houses on wheels" with his Legos as a child in the early 1980's. His first actual camper van was a cherry red 1971 VW Westfalia that, against any sort of reason or consideration of law enforcement suspicion, had a mural of a large fish and the Mad Hatter tea party. He and his girlfriend lived in that van and traveled across the United States a few times at the top speed of 55 MPH catching some of the last Grateful Dead concerts ever played. Since then he's traveled extensively in two other VW campers and the three DIY Promaster camper vans. Zach splits his time between a home in the rainforests of Panama and being on the road in the USA. He's passionate about vanlife and is excited that it is becoming a growing lifestyle.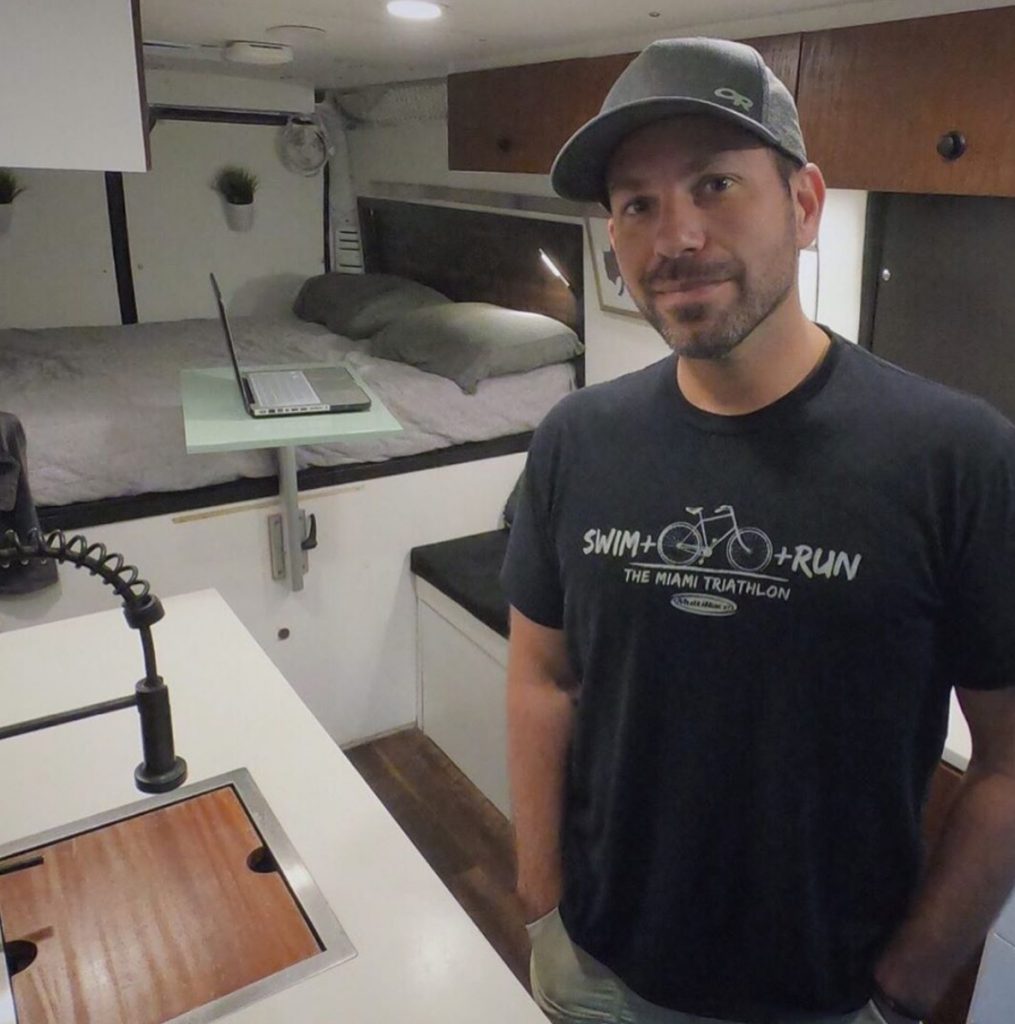 Meet Josh, Co-Founder
Technically Josh started sleeping in vehicles in college; when he would drive an hour to the beach in the middle of the night and sleep in his Chevy Blazer just to catch the sunrise a few times a week. Officially Josh started sleeping in vehicles in 2017 when he sold his real estate business, condo, car, most of his other possessions and moved into a self-built 2014 Ram Promaster (The Boondocker). Josh has travelled full-time all over North America for several years and a lot of that time was spent daydreaming of ways to design vans for the best possible vanlife experience. Besides vanlife, Josh is passionate about backpacking, whitewater kayaking, conservation and animal rights.
During the pandemic in 2020 he reached out to Zach to discuss ways they could help the vanlife community of DIY builders. After a few hours of discussion they both agreed that the best way to help the community was to open a store that would make the process of building your own van less painful…and The Vanlife Outfitters Store was born!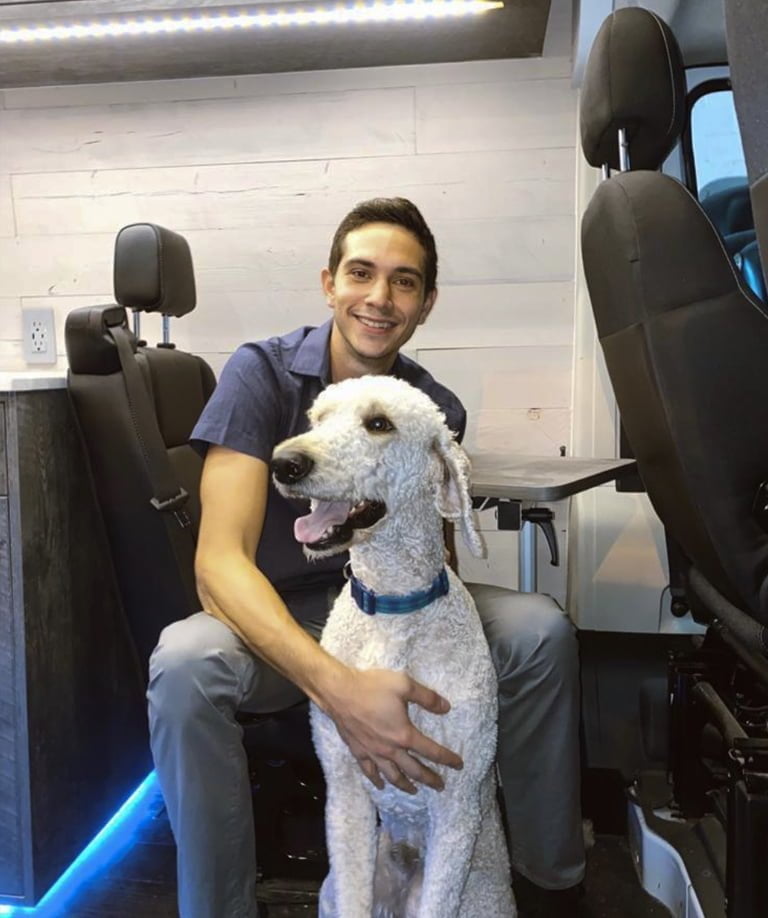 Meet Sam, Operations Manager
Having traveled extensively throughout Europe, Asia and North America, Sam has always had a passion for adventure. After having spent 2 years working abroad in the Philippines, Sam decided to temporarily retire his travelling pants and embark on a new adventure with Vanlife Outfitters. When not hard at work ensuring your orders are diligently being tended to, Sam can be found either at the beach with his dog Elliot, fishing along the coasts of Miami, playing tennis, or enjoying a scoop of pistachio flavored ice cream.