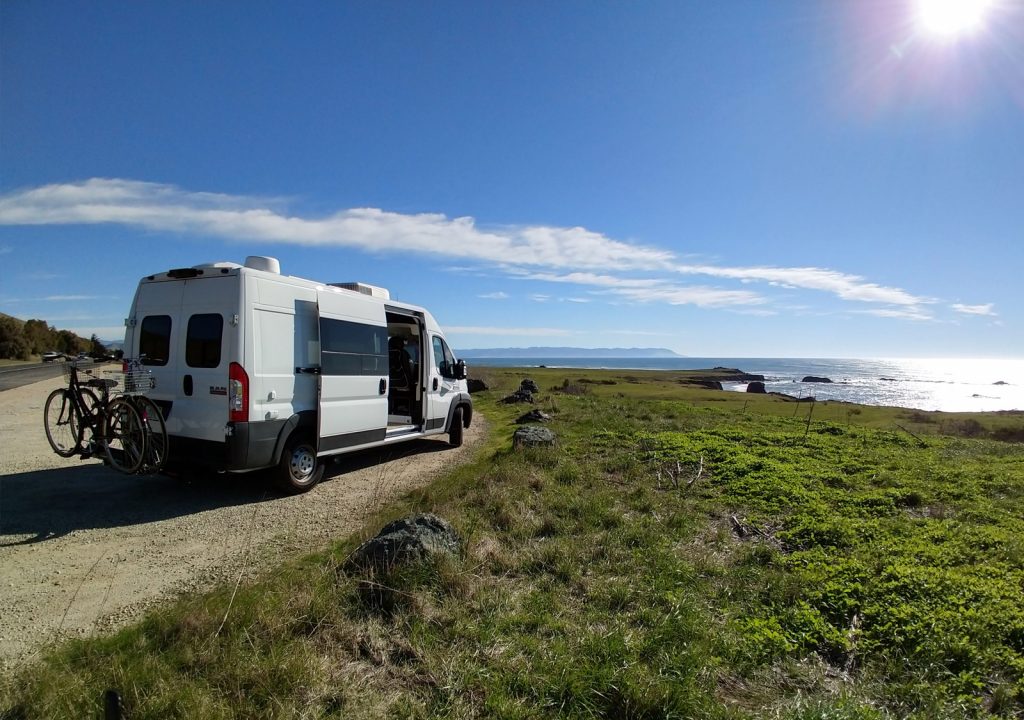 Vanlife Products and DIY Guidance
By Vanlifers For Vanlifers
Vanlife Outfitters started as a blog that detailed Zach's journey building DIY camper vans with RAM Promaster vans back in 2016. Now we have a store full of carefully curated products for other both DIY and professional builders. From unique products that you'll only find here to our favorite appliances and other road tested camper van parts. We only sell products that we'd use on our own vans. We also offer consulting and project support services.
Fast Shipping & World-Class Support
Many of our products ship for free and they all ship out quickly – either from our warehouse in Sarasota, Florida or from one of our trusted distributors. Before your purchase or after, we take pride in our industry-leading customer support. But, don't take it from us only. Check out our customer reviews!
We Love Camper Vans

There is nothing like traveling in a camper van! There is real magic in the alchemy of adventure, discovery, freedom and challenge that you experience living on the road. With a van you can go just about anywhere – from culturally rich cities to wonderfully desolate deserts enjoying both the excitement and novelty of travel along with the comfort and security of home.
Road Tested Products
We've done the work of researching (and road testing) the best products for camper vans so you don't have to. Our catalog of products is carefully curated so you can have confidence you're getting the best stuff for your van. Learn more here.
Giving Back
As members of the vanlife community ourselves we are passionate about the lifestyle and the freedom and adventure it offers. We are committed to helping the community and maintaining the sustainability of vanlife. A portion of all our net profits is donated to support vanlife groups and advocacy. Learn more about our involvement and support.
Keep In Touch
As always, we're here to help the vanlife community. Please reach out with any questions, ideas or comments. We'd love to hear from you. Please consider signing up for our monthly email newsletter at the bottom of each page. It's full of great stuff including build tips, featured campsites, giveaways, relevant news and more.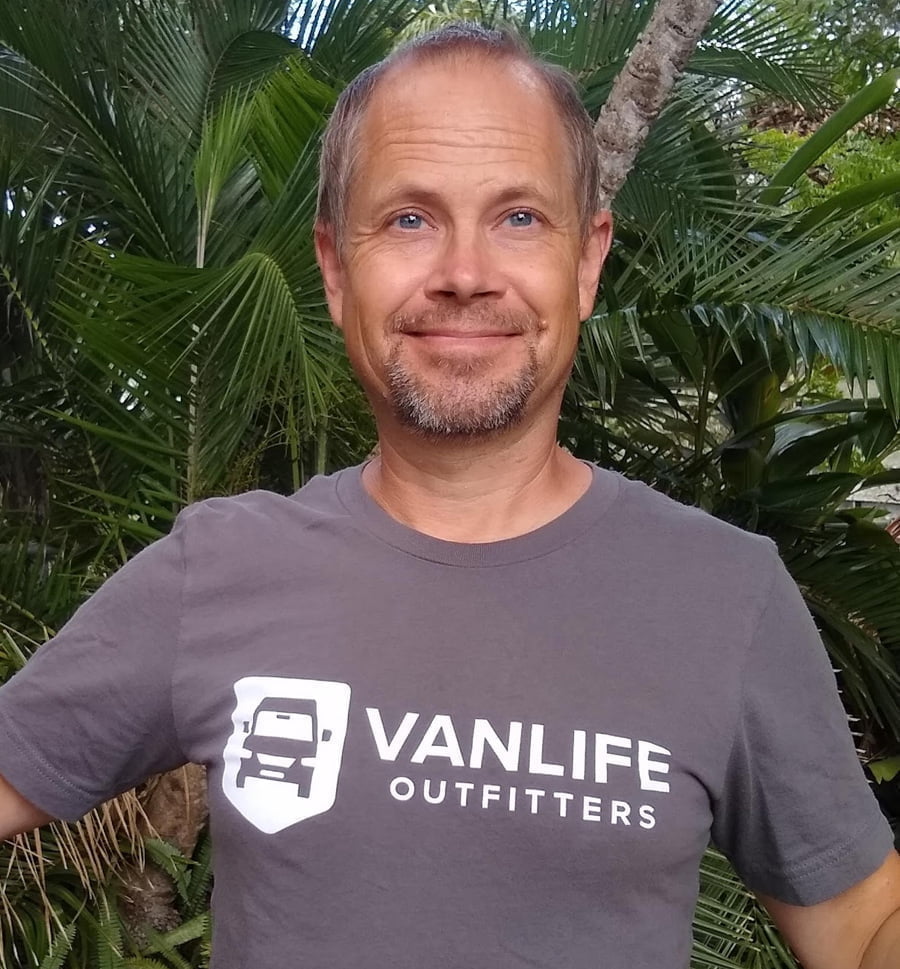 Meet Zach, Co-Founder
Zach has been a camper van enthusiast with a healthy dose of wanderlust ever since he started making "houses on wheels" with his Legos as a child in the early 1980's. He bought his first actual camper van in 1994 – a cherry red 1971 VW Westfalia that, against any sort of reason or consideration of law enforcement suspicion, had a mural of a large fish and the Mad Hatter tea party. He and his girlfriend lived in that van and traveled across the United States a few times at the top speed of 55 MPH catching some of the last Grateful Dead concerts ever played. Since then he's traveled extensively in two other VW campers and the three DIY Promaster camper vans. Zach splits his time between Sarasota, Florida and adventuring in his van. You can read more about Zach's decades long history with camper vans in this post.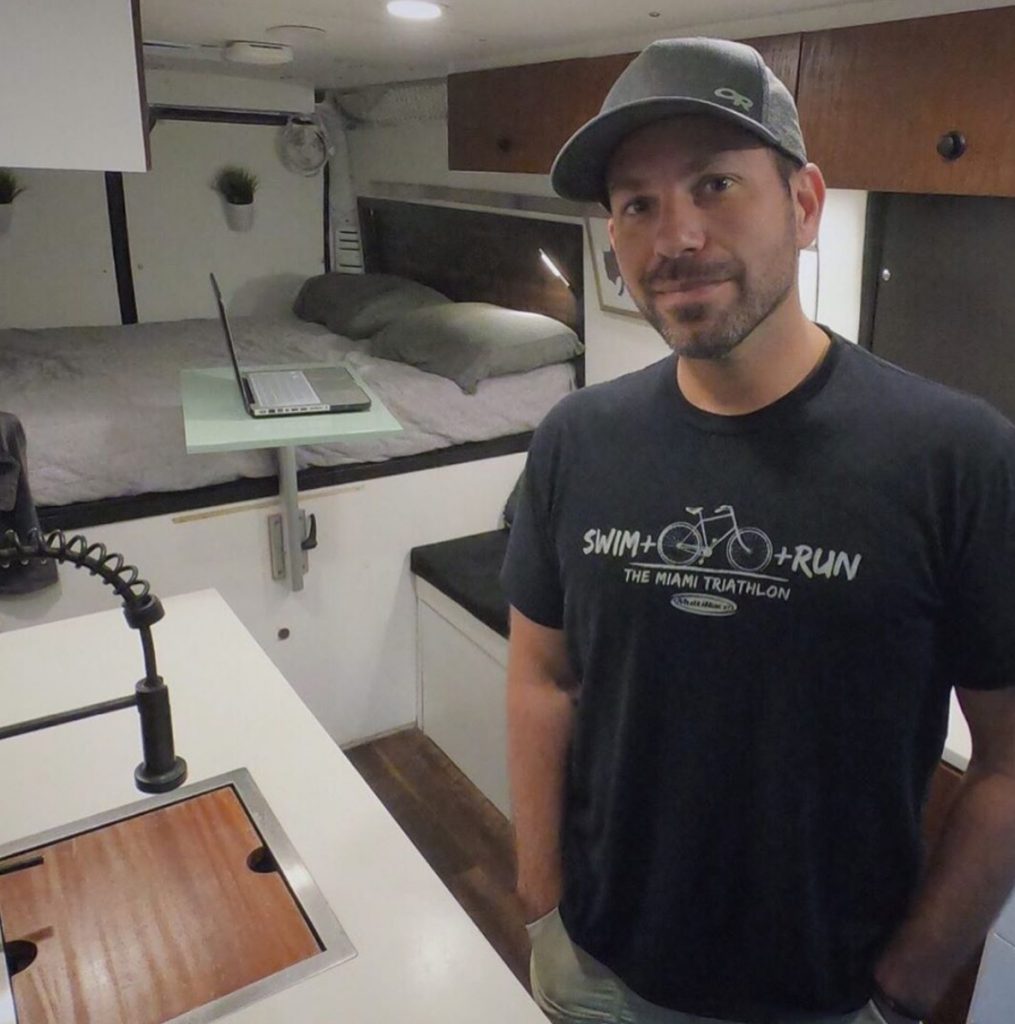 Meet Josh, Co-Founder
Technically Josh started sleeping in vehicles in college; when he would drive an hour to the beach in the middle of the night and sleep in his Chevy Blazer just to catch the sunrise a few times a week. Officially Josh started sleeping in vehicles in 2017 when he sold his real estate business, condo, car, most of his other possessions and moved into a self-built 2014 Ram Promaster (The Boondocker). Josh has travelled full-time all over North America for several years and a lot of that time was spent daydreaming of ways to design vans for the best possible vanlife experience. Besides vanlife, Josh is passionate about backpacking, whitewater kayaking, conservation and animal rights.
During the pandemic in 2020 he reached out to Zach to discuss ways they could help the vanlife community of DIY builders. After a few hours of discussion they both agreed that the best way to help the community was to open a store that would make the process of building your own van less painful…and The Vanlife Outfitters Store was born!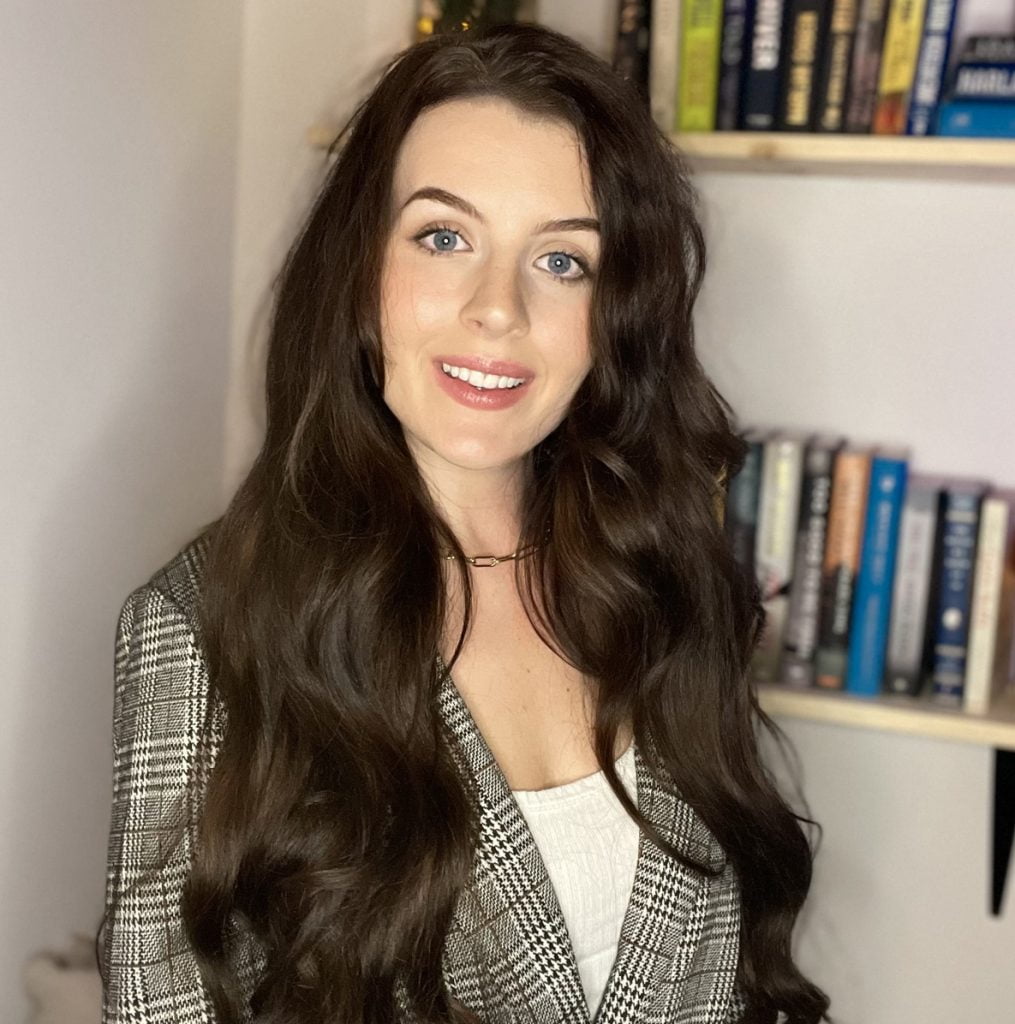 Meet Cassie Jo, Operations
Cassie Jo has been telling her friends and family that she would love to "live in a van down by the river" for years. She is hoping that the knowledge and experience she gains working with Vanlife Outfitters will help her to finally make that happen. Born and raised in a small town in Nebraska, she spent the last few years enjoying the mountains in Colorado and Wyoming. Cassie Jo moved to Florida recently in hopes of new adventures and a change of scenery. Most of her spare time is spent with her pup enjoying the great Florida weather, she also enjoys hiking, paddle boarding and yoga.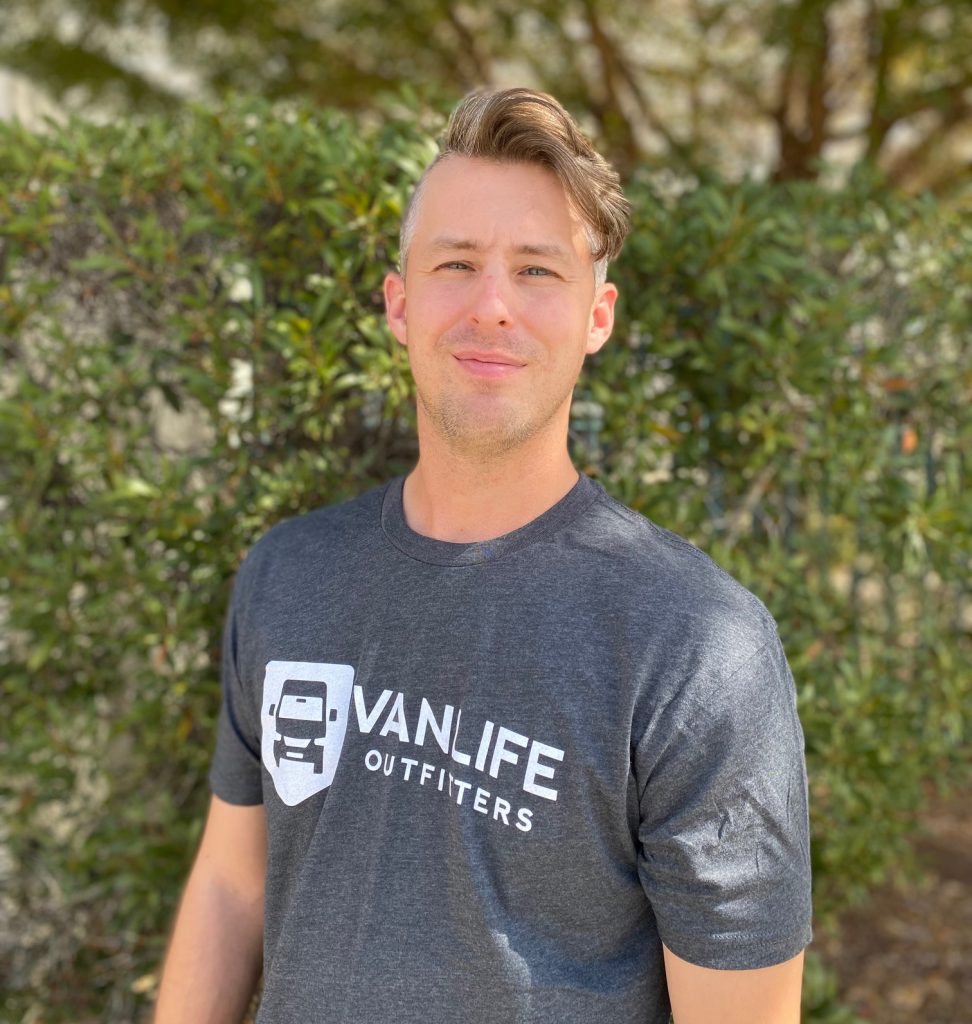 Meet Chris, Warehouse Manager
Chris hasn't had the chance to convert a van just yet, but he hopes his new career with the Vanlife Outfitters will provide him with the chance to do so! A Chicago native, Chris relocated to Florida in search of perpetual sunshine and warm beaches, a decision he hasn't regretted for a second. In his spare time, Chris is passionate about music (The Grateful Dead being the fan favorite), attending live concerts and music festivals, sampling craft beer and supporting locally owned restaurants. The opportunity to join The Vanlife Outfitters is one he's extremely excited about, and he can't wait to help be a behind the scenes part of the company's growth.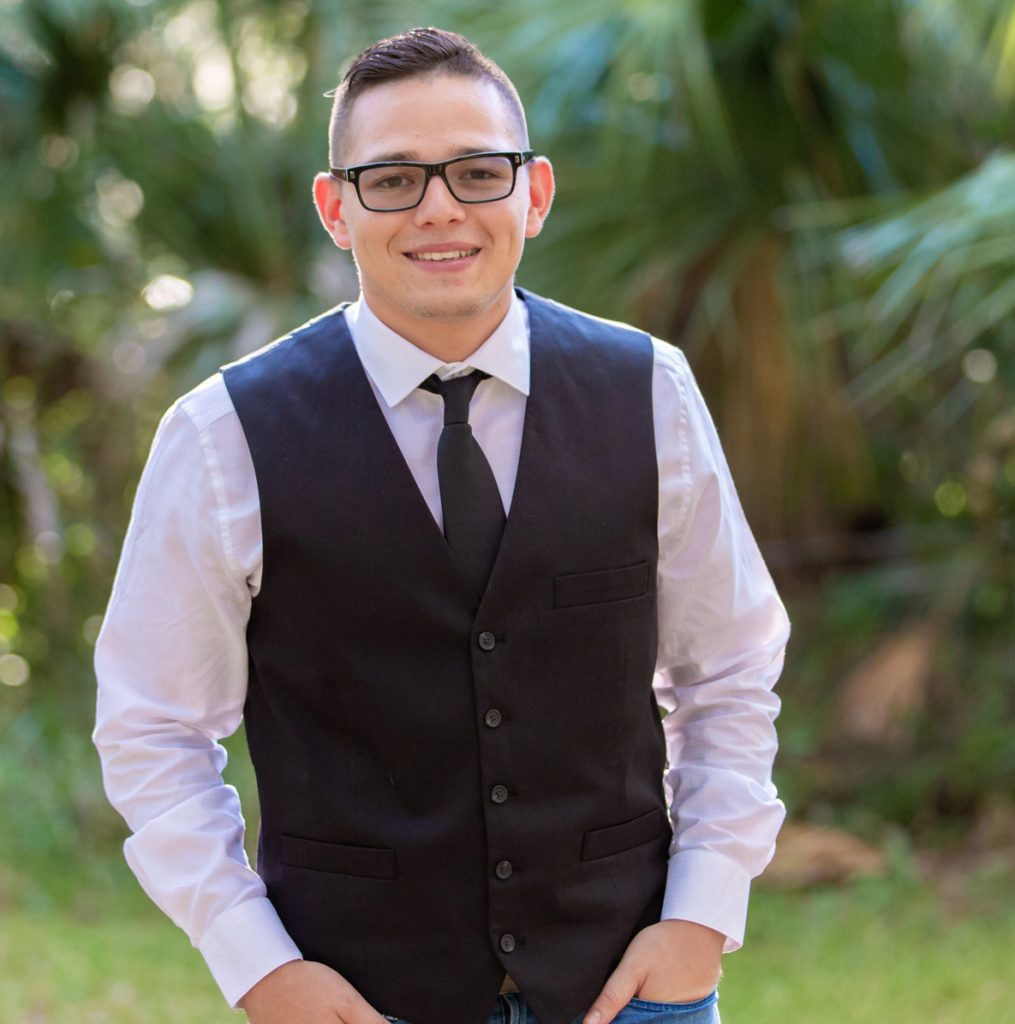 Meet Luis, Customer Service & Installation
Luis was born in a small town in Michoacán, Mexico where he lived until he was 8. Then he moved to Sarasota, Florida where he spent many summers working alongside his dad at their shop learning about and repairing cars. His first job was a tech at the local Chevy dealership. After a few years there, he had the opportunity to work in accounting, finance and customer service where he learned a lot – perhaps most importantly, he discovered that he really didn't like sitting at a desk all day. Now at Vanlife Outfitters, he is able to combine his extensive mechanical experience with his interest in electrical systems and his passion for helping people. Here you'll find him answering technical customer questions about our products or installing state-of-the-art systems into vans in our workshop. Finally, as a native Spanish speaker, he's able to help our Spanish speaking customers.