Dometic 2-Burner, Drop-In Propane Cooktop, w/ Lid (CE99-ZF)
$299.00
The space-efficient design of the Dometic CE99-ZF (US version) drop-in cooktop enables cooking in compact spaces with two burners. The flush glass cover construction protects the cooktop and adds additional workspace when not in use and can be removed for cleaning. This cooktop is equipped with 12V electronic ignition and has recessed, ergonomically positioned knobs allowing for simple temperature adjustment.
Depth: 13.19″, height: 2.99″, width: 18.11″
Features 8,950 BTU (British Thermal Unit)
Net weight 8.60 lbs
Cut out depth 325.00mm, cut out width 440.00mm
Propane gas connection is a 3/8″ male flare connector
Note that there is a square, white plug for the 12-volt DC power supply on the bottom of the cooktop (photo here). However, there is no "mating" connector included with the cooktop. We recommend cutting this connector off and then wiring your branch circuit wire (from a DC load center/fuse box) to the wires using a butt connector or Wago/lever lock connector. The red wire is DC+ and the white wire is DC-. The unit only uses electric power when igniting which only uses about 1 watt.
$15 flat-rate shipping to the continental USA.
15 in stock (can be backordered)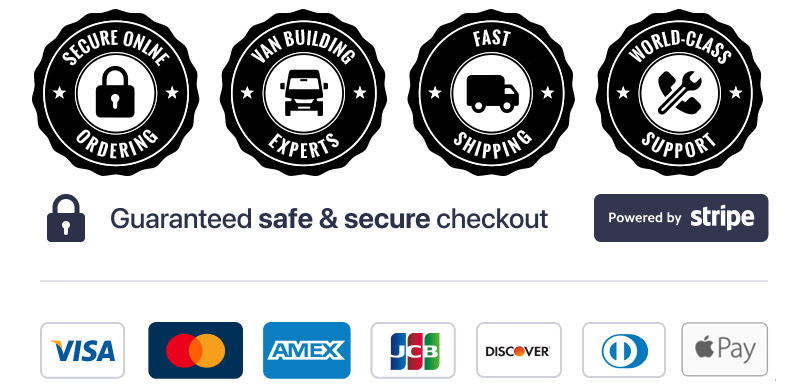 Additional information
| | |
| --- | --- |
| Weight | 240 oz |
| Dimensions | 25 × 30 × 10 in |