Description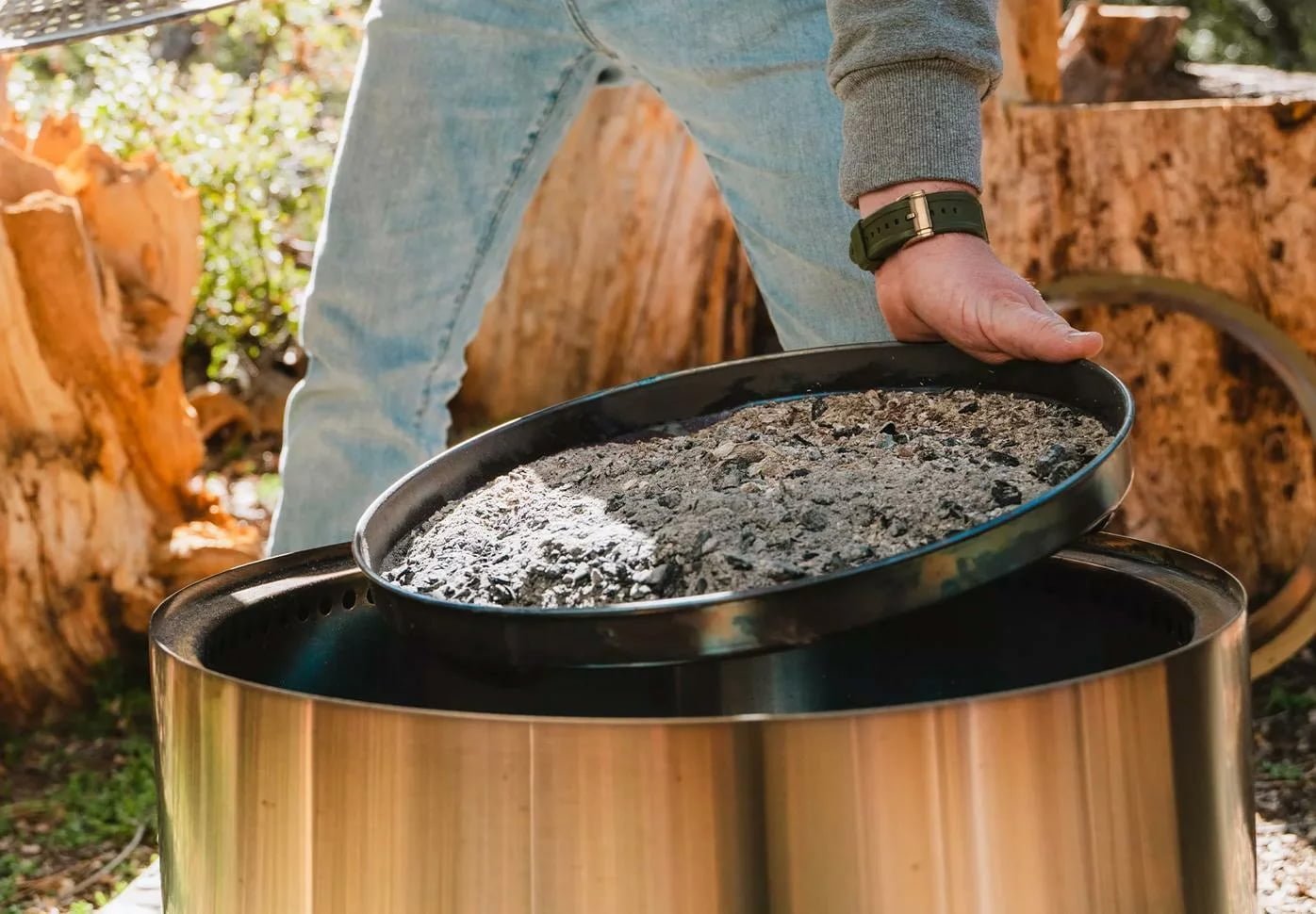 NEW: Removable Ash Pan
You don't need a special tool to clean your fire pit. Our new, removable ash pan rests under the removable base plate, catching all the fine ash in one place. Just lift the base plate to remove the ash pan, clean out its contents, and that's it!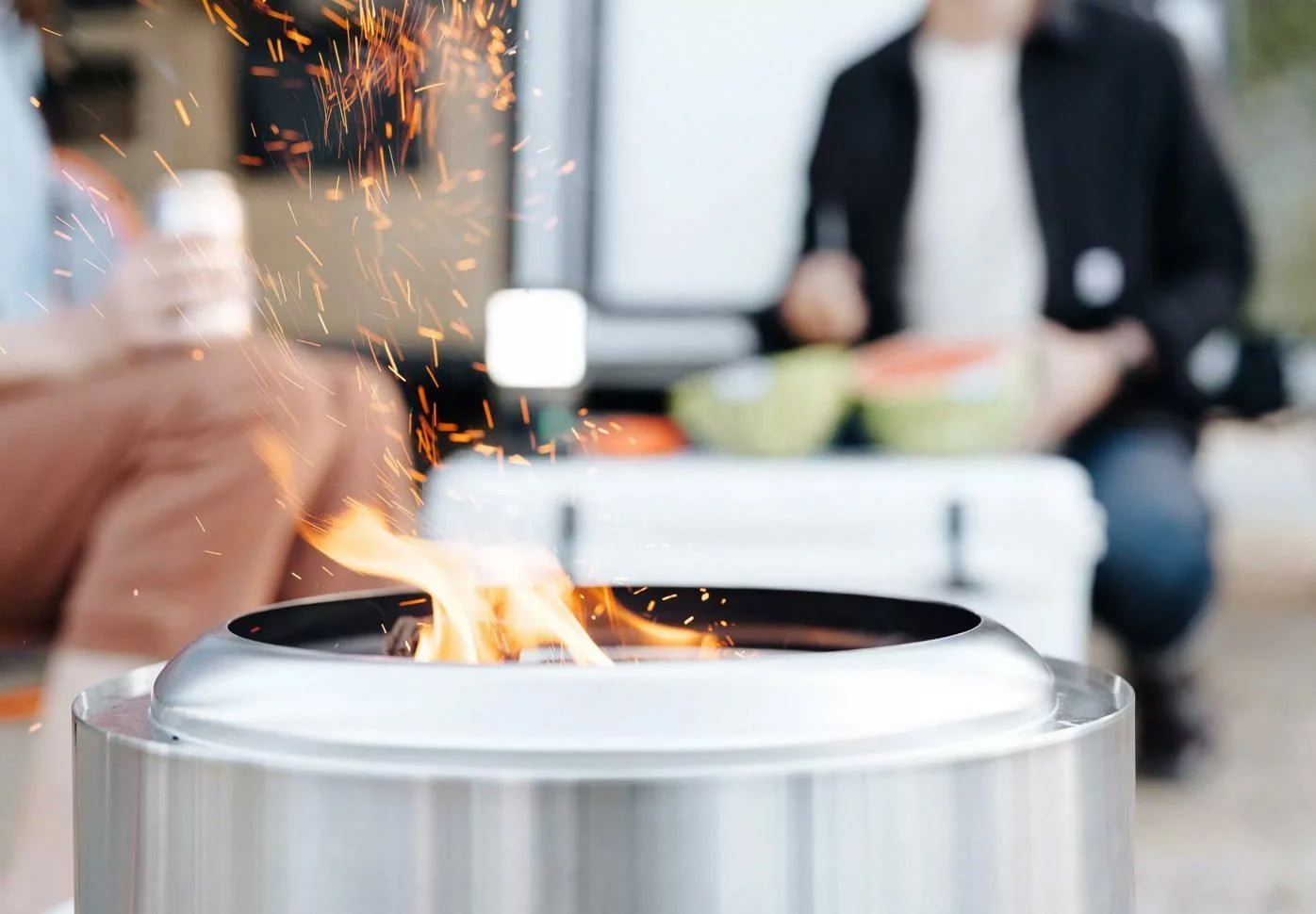 Smokeless
Indulge in fireside experiences without the inconvenience of a smoky flame. Our Signature 360° Airflow super-heats air to burn off smoke before it can get to your clothes or hair. And without that pesky "post-fire" smell, teary eyes, or a game of musical chairs to dodge smoke, you can enjoy ultimate warmth without sacrificing comfort.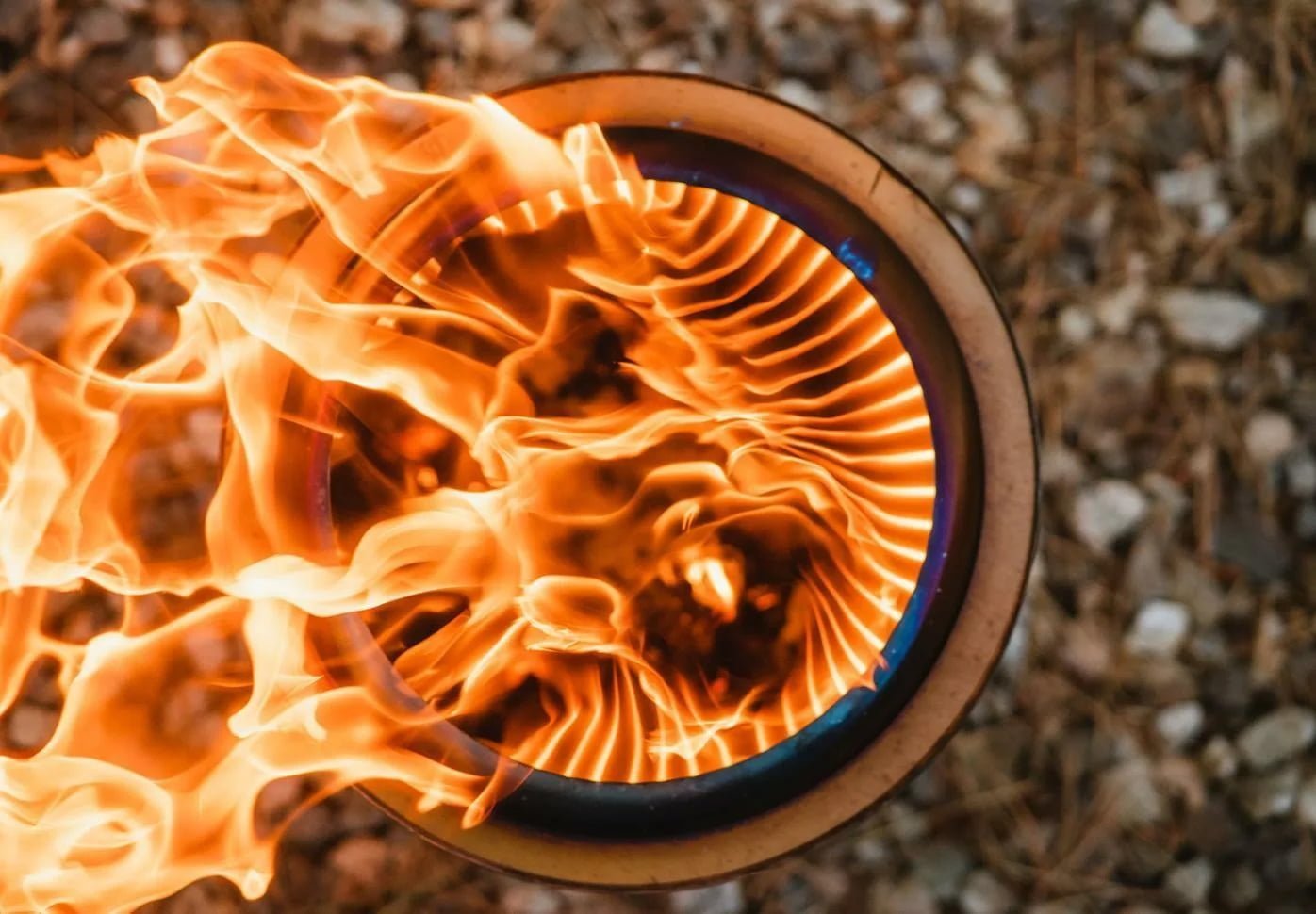 Easy To Use
Ditch the hassle of complicated assembly. Making good moments should always be easy, and our fire pits are designed to deliver. Thanks to 360° Signature Airflow, easily spark up bright flames whether you're a first-timer or a pro. And just like the start-up, clean-up can be done in a snap. Our new removable ash pan makes getting rid of incinerated leftovers simple so that you can enjoy nights with less mess and more good moments.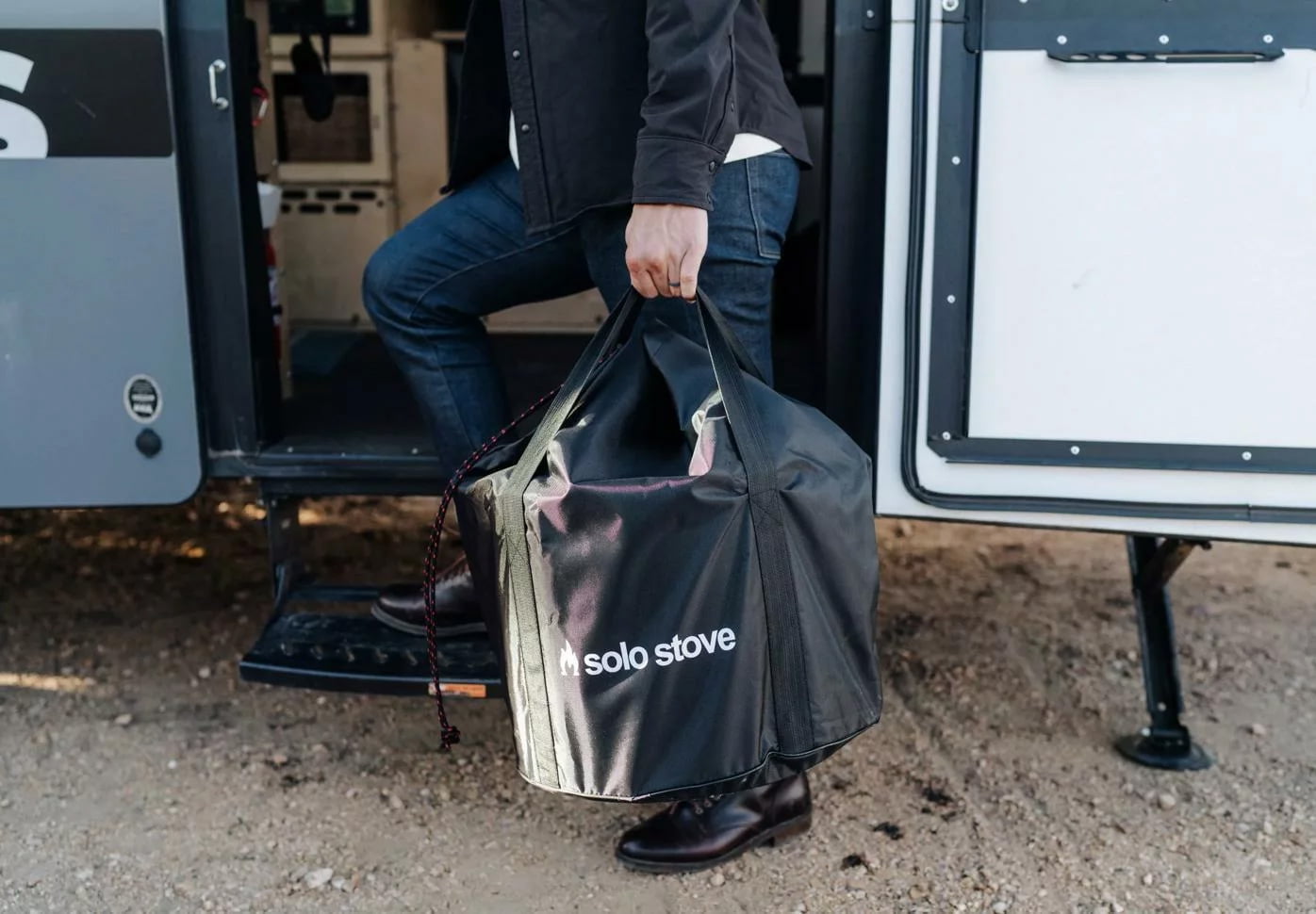 Ultra Portable
Weighing in at just over 15 pounds, your fire pit was made to move. Spark up smokeless adventures everywhere you go– whether you're camping, tailgating, partying at the beach, or just redecorating your outdoor oasis, pack up your fire pit in the included carry case and get moving. Your fire pit is ready to go wherever you do.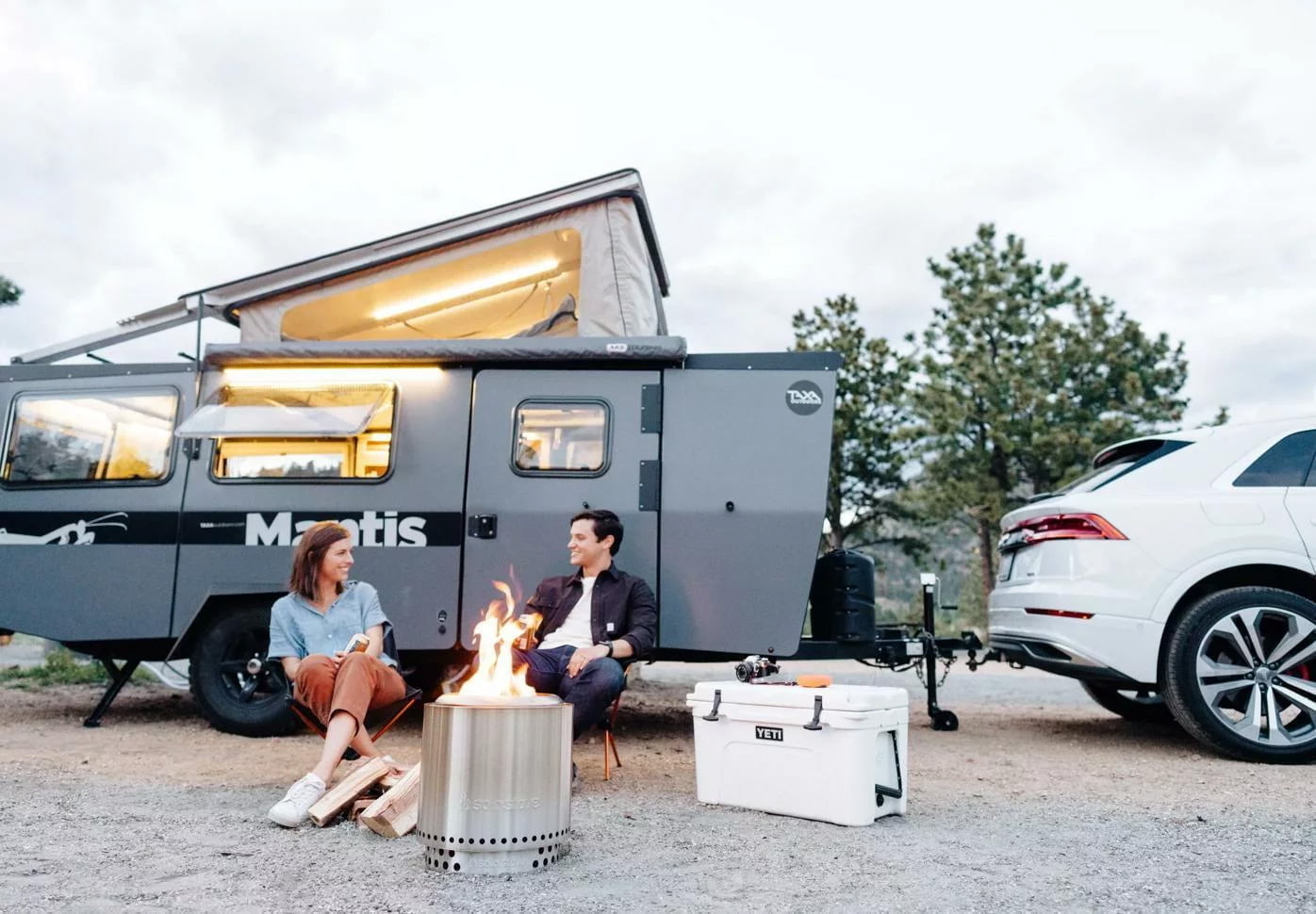 Long Lasting
304 stainless steel is highly durable, surprisingly lightweight, and won't cave under the pressure of an ultra-hot flame. Count on your fire pit to hold up to all of your experiences– whether in the backyard, at your team's tailgate, or in the backcountry. It'll last a lifetime, and we've got the warranty to prove it.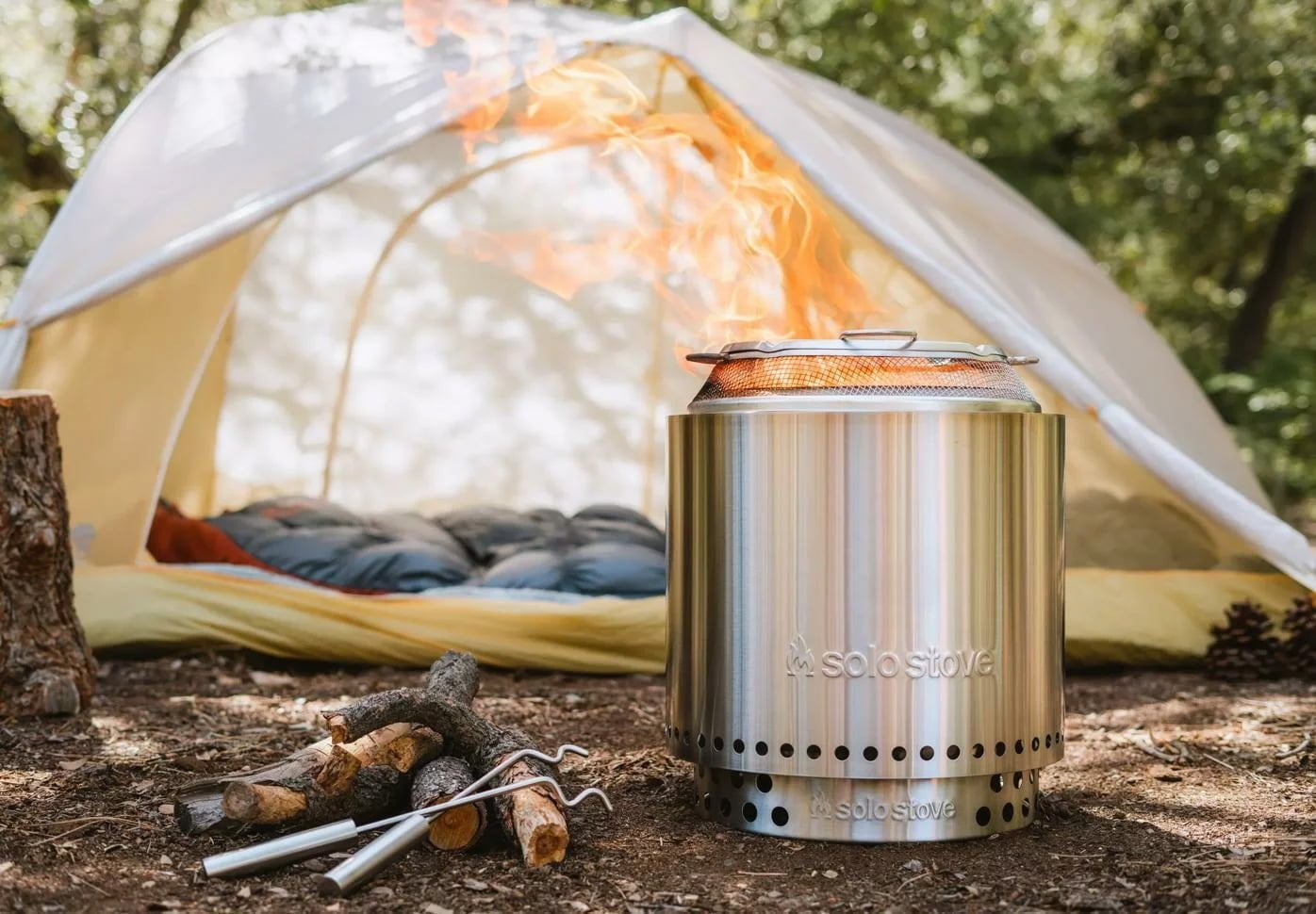 Versatile
Maximize your open flame fun with Solo Stove's ecosystem of accessories. Enjoy added safety with Shield and Stand, a warm night around the fire enhanced by Heat Deflector, or your next family cookout on a Cast-Iron Cooktop.
Specifications and FAQs
Diameter: 15 in
Height: 12.5 in
Weight:15 lbs
Materials: Stainless Steel
How do I clean out my fire pit?
When your wood is burned through completely, and your fire pit is cool, remove the ash pan from under your base plate and dump it.
Why is my base plate removable?
As your wood burns on the base plate, the ashes will fall to the ash pan below. When it's done burning and completely cooled, you won't have to tip your fire pit over to get rid of ashes. A simple lift of the base plate and removal of the ash pan means you can easily clean your fire pit.
Are the fire pits stationary, or can they be moved?
Yes! Unique to Solo Stove, our fire pits were made for easy transport, no matter your need. Reposition your fire pit in your backyard for a new aesthetic, or take it with you on your next adventure.
What is the point of a smokeless fire?
There are many benefits to a smokeless flame! A low-smoke fire means there's less smoke to dodge, so you can enjoy a night around the fire pit without the smell to prove it. And with little to no smoke, less harmful particles like creosote are being released into the atmosphere, making your fire pit environmentally friendly.
Our customers have also been vocal advocates for the health benefits, especially. Less smoke from the flame means less smoke inhaled, making the 'round-the-fire enjoyment for everyone!
Can I touch my fire pit?
Fire Pits should not be touched while burning. Once the flames have died out, you should wait at least an hour before touching it with bare hands.
How much wood does my fire pit take?
For Ranger, you should start with the recommended 3-4 logs and add more as the need arises. It's essential to ensure that your logs are close to the fire pits' inner walls for the most efficient burn. Read up here on how to prepare your wood.
Where should I use the Ranger?
Your fire pit works excellent in a backyard, at the beach, in a parking lot for a tailgate event, or on your next camping trip. Its ultra-portability makes it easy to move around anywhere you need with no hassle.
Do I need to purchase any accessories?
No, your fire pit is ready to use with just wood. However, we do offer several accessories to make your experience even better. Check out our accessories here.
Does the Ranger come with a cover?
No. Your Ranger comes with a black, nylon carrying case. Ranger Shelter, an all weather cover, may be purchased separately if you would like to leave your Ranger outside.
How heavy are the fire pits?
While they are all portable, each fire pit has a different weight.
Ranger: 15 lbs
Bonfire: 20 lbs
Yukon: 38 lbs
How do I cook on the Ranger?
You can roast over the open fire or assemble a Ranger cooking system. With our many add-ons like Hub which elevates Ranger's cooktops Griddle, Grill, and Wok for full course meals made with ease.
What type(s) of wood should I use as fuel?
The perfect smokeless flame requires quality, dry fuel. Kiln-dried hardwoods such as oak, or maple have a low moisture content, so they'll burn at a higher temperature and give your flames a smooth secondary burn effect.
Will my fire pit be hot when in use?
YES! Do not touch any part of the fire pit with bare hands when in use. Children should always be under parental supervision when around the fire pit. Your fire pit should always be treated as an open flame.
Can I burn it on a wood deck?
Solo Stove Fire Pits can safely be used on a wood deck, but require your attention and action. Use on wood or composite decking can lead to charring or ignition if the fire pit is not adequately elevated, insulated, or misused. You should use Stand when using on a wood deck. Read up on what surfaces need Stand here.
Even when using Stand, wood and composite decking materials differ significantly in quality and treatment, and have varying heat resistance ratings. You should check with your manufacturer or builder to ensure your surfaces can handle high temperatures, or further elevate or insulate your fire pit to avoid potential damage.
Never leave your fire pit unattended on a combustible surface when hot – even while cooling down. Hot ashes can reignite and escape onto the surface.
Solo Stove Shield is also recommended to help prevent large embers from escaping the pit during a burn and Solo Stove Lid when done burning to keep ashes locked in.