Webasto Surface Mounting Kit
$43.00 – $46.00
Item number 906324  is a kit with various hardware and a metal sleeve. Item number 50-252409 is a similar metal sleeve only, with no hardware.
Genuine Webasto composite surface mounting kit for all Air Top heaters (Air Top 2000 STC, EVO 40, etc.).
You'll want to use this part when installing a Webasto heater when there is already a subfloor (such as plywood) in your van such that you cannot install the heater directly onto the van's factory metal floor. It's basically a metal sleeve that fits into the 4" hole you cut through the floor during your standard installation. Then you seal the sides of the sleeve into the floor hole with RTV or similar (your choice of product – not included with the kit) and it stays there separate from the heater, so heater installation/removal is not affected. This seals and protects the edges of the floor and is particularly good at helping prevent delamination of materials due to exposure to the open atmosphere from moisture, road debris, fuel leaks, etc.
The sleeve is installed through the 4″ hole and can protrude (hang down) below the van metal floor a bit. Ultimately the combustion exhaust and air intake hoses, wiring for the fuel pump and the fuel supply will go through this sleeve. The top of the sleeve would be flush with the top of your subfloor. Then you can install the heater with the included plate and gasket directly onto your subfloor on top of (over) the sleeve location.
Webasto Surface Mounting Kit Installation Manual:  CLICK HERE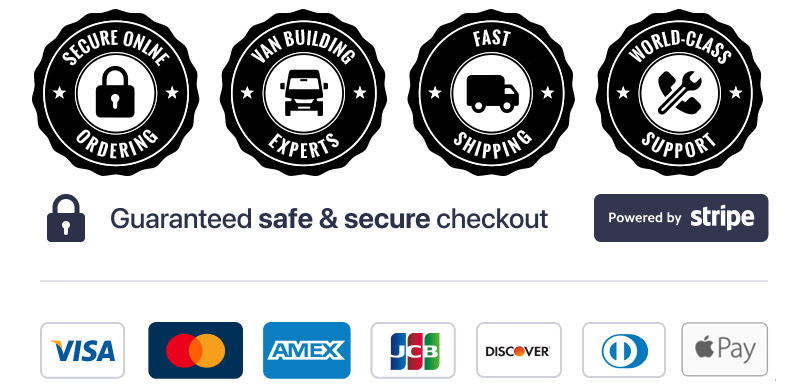 Additional information
| | |
| --- | --- |
| Weight | 16 oz |
| Dimensions | 6 × 6 × 4 in |
| Kit Options | 50-252409 (no hardware), 906324 (with hardware) |