Description
We offer the best pricing and support in the industry! Found a better price? Please contact us and we'll try to match the price!
Very popular 12 volt air conditioner for camper vans! This third-generation Dometic CoolAir has been around for over ten years in Europe and is designed to provide the maximum amount of cooling while consuming less energy than their predecessor models. In fact, the new RTX 2000 rooftop units generate more than twice the cooling power at the same running time. All of this is possible thanks to the use of a variable-speed inverter compressor, which makes for excellent cooling performance and amazingly efficient and quiet operation. In addition, the CoolAir is amazingly quiet with its two-cylinder compressor and features a large, high-contrast display that shows the individually adjustable air distribution, the four operating modes – and the adaptive automatic mode of the air conditioner.
Note: unlike most rooftop air conditioners and vent fans that use a square 14″ x 14″ hole/opening on the roof, this unit requires a slightly larger 14.5″ x 14″ opening. A larger, cardboard template that is roughly 19″ x 15″ is included in the box but you can actually use a smaller opening. This video details this opening size well. So does this video.
Not sure which unit is best for your rig? Check out our comparison spreadsheet to see many of the most important data points across the various units at a glance. We'll be continually adding to this reference over time and expanding it with as much "real world" testing as we can!
Exterior dimensions: 25.4″ long x 33.9″ wide x 6.6″ tall.
Interior dimensions: 13.9″ long x 14.4″ wide x 5.5″ tall.
This unit is AC only, there is no "fan only" mode for recirculating air.
PDF Brochure
Installation Manual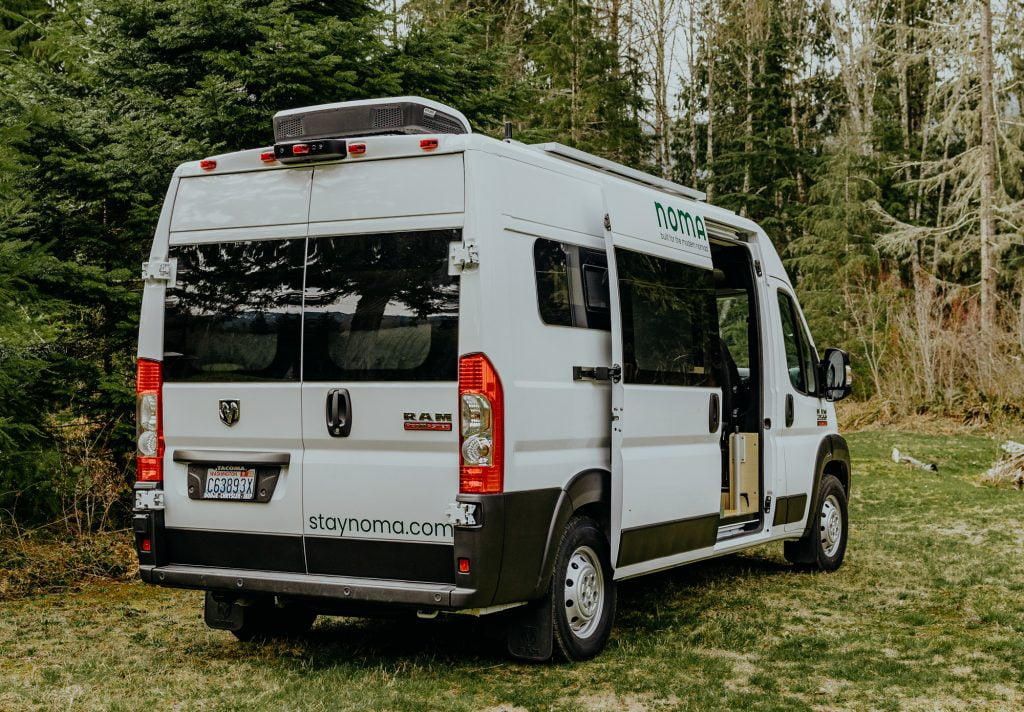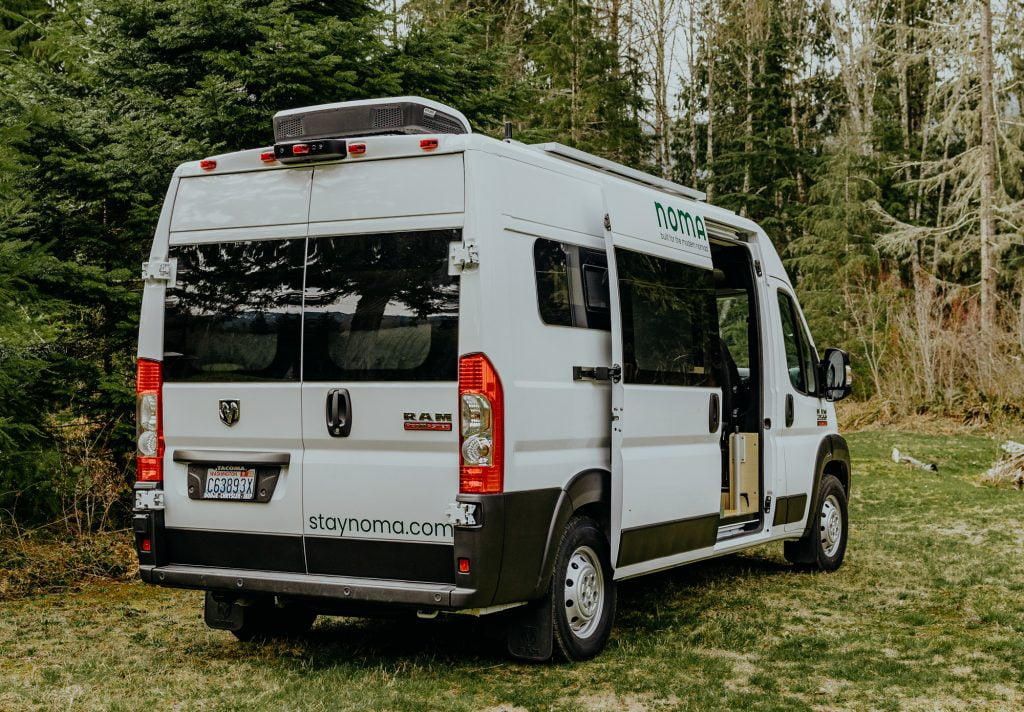 Another Installation Video
Installation and Review Video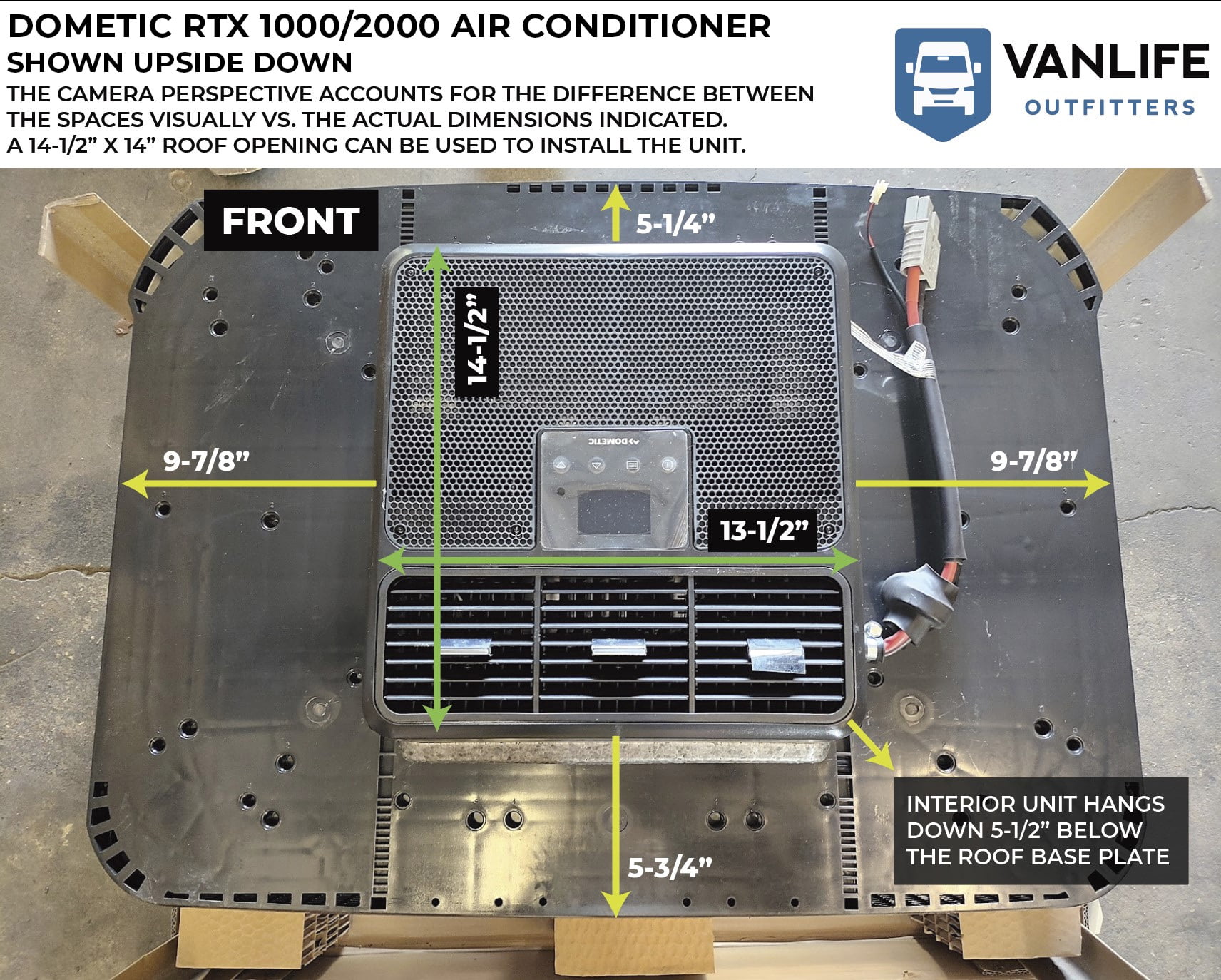 The image above shows the unit upside down and the various measurements on the unit. It's sometimes helpful to know the space between the outside edge of the interior control panel/vents and the outside edge of the exterior unit.